Making something from nothing is ageless economic wisdom, in this age of ever-connectedness someone should tack on the remix, "make something out of everything." Naomi Campbell did just that with her week long date with a New York Sanitation broom handle.
Evey day as she made the walk from her chauffeured driven SUV to the Sanitation building's metal gates, that strip of concrete became her personal 100 foot runway - just as many cameras were snapping.
Who knew the whole time she was also filling up pages of The Naomi Diaries.
W Magazine published the entire thing in this month's issue.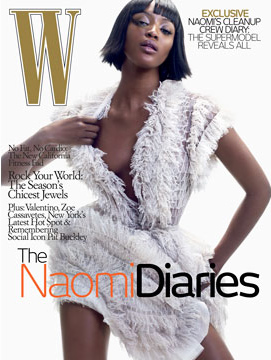 more..
|
permalink