In advance of his new album "RevolveR," T-Pain just debuted a video for the first single "5 O'Clock." The song is a new direction for T-Pain; this is not I'm in love with a stripper, or maybe it is.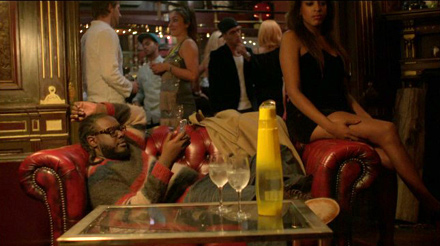 When the video begins, T-Pain is at a party. He gets a text and jumps up and spends the next three minutes looking upset as he walks through the late night, city streets, en route to the apartment of the unidentified female texter.
It looks like it's Lily Allen; who also sings the chorus.
more..
|
permalink