Anyone not a few clicks new around here, knows the hard time I gave Janet Jackson for her space-themed "Feedback" video. I haven't seen this around much, but she has a new video out for "Rock With U." Consider it a re-interpretation of her big brother's in-his-prime classic.. "Rock With You."
Janet's version dips into the house music territory of the late 80's/early 90's. And this time, the video matches well with the music.
She's in a club, mingling with folks, cheezin, and dancing without the danger of floating off into the Milky Way. It's all I ever asked of her. Come down to earth, baby.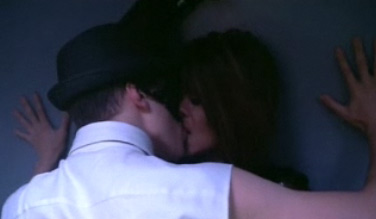 She also used a club scene as an excuse to get her freak off. How many times did dude mess up that scene for the reshoot? Off beat on purpose. "Wow. Was I supposed to spin? Let's do it ten more times."
more..
|
permalink