It's been confirmed that Gabrielle Union is cast in Cadillac Records; you know, that new Beyonce movie in production. Maybe it's me, but the advance buzz is making this look like Beyonce's solo moment, like she's taking on Etta James life the way Jamie Foxx did Ray Charles. Turns out, Beyonce is one of many, in a movie about Leonard Chess, the founder of Chess Records. The label launched the careers of Muddy Waters, Willie Dixon, Chuck Berry, and Etta James.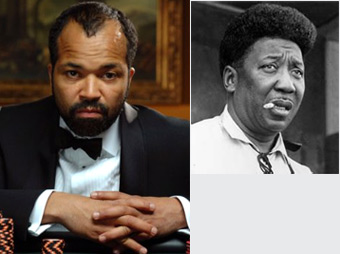 Jeffrey Wright is playing Muddy Waters.
Gabrielle Union snagged the role of Geneva Morganfield, Muddy Water's wife.
more..
|
permalink