It's official, Barack Obama is the Democratic nominee!
Last night the expected flood of super-delegates rushed in to push him over the top. In addition, he made history by becoming the first African-American to receive the honor. Acknowledging that it's a moment to savor quickly and move on, Barack Obama told a crowd of 17,000+ in St. Paul, Minnesota, that now the hard work begins.
It's general election time.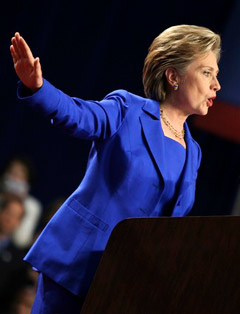 Amazingly, Hillary Clinton refuses to admit that the primary is over.
more..
|
permalink