Venus Williams won the matchup against Serena Williams in this year's Wimbledon. Nothing against Serena, but I was rooting for Venus. In their last meeting, Serena ran back and forth over Venus. It was time for the older sister to win; beyond that, Venus seemed to be more focused.
The win gives Venus five titles, and one more Rosewater Dish to hang on her wall. Can you imagine how that room looks? Nothing but gold and silver all over the place..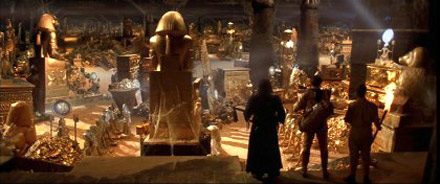 something like a scene from the Mummy.
more..
|
permalink