The MTV Video Music Awards had a number of problems..
1. Britney Spears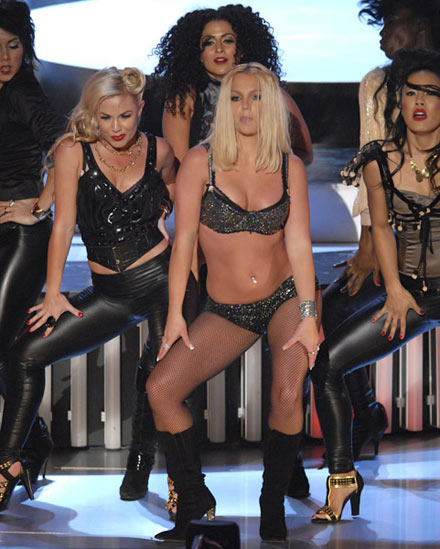 Can this even be called a performance? It was a complete joke. She strolled around the stage like it was a walkthrough rehearsal. I'm waiting and waiting for her to suddenly explode into her act. You know, thinking this can't possibly be her show.
Now we're into the second chorus.. it's clear THIS is IT. . like Rihanna..

That's when the laughing began.. across the country.
more..
|
permalink