As you can see Keyshia Cole is on the cover of the new Vibe magazine.
There was some early speculation that it was a fake cover, but this picture is from Vibe's site. Even without that official confirmation, there is always the top of her breasts, a little cleavage seen in a rare moment (and remembered) from her last video, and the tattoos are in place. Without a doubt she's looking fantastic. With her hair up like that and the Sophora job, she almost has an Eva thing going for her.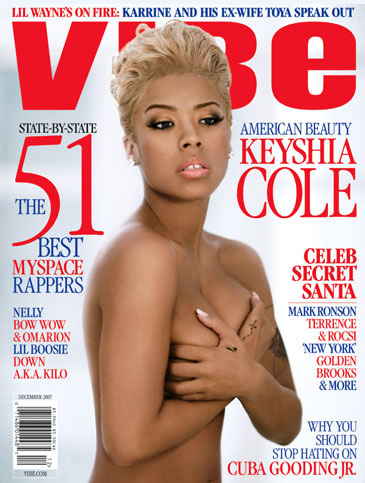 As great as Keyshia looks, the question must be asked, did she feel the need to do a near topless shot to sell records?
more..
|
permalink