TMZ was outside of a Los Angeles courthouse yesterday and the husband of the woman Brandy allegedly killed in a car crash told them he is extremely upset that Brandy is living it up while his wife is well.. no longer with us.
Of course his lawyer did the talking..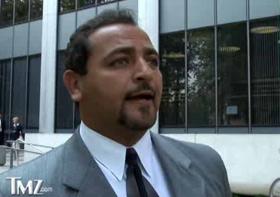 "His wife is gone and it's very, very frustrating causing him extreme anger and all the emotions that one can possibly imagine a spouse could go through when he sees Brandy out there partying, dancing, drinking. Literally living life, enjoying life. It has been absolutely no ramifications on her at this point."
No ramifications?
more..
|
permalink