The only reason to see Chris Rock's "I Think I Love My Wife" (now on DVD) is to catch Kerry Washington in her black freak-me dress.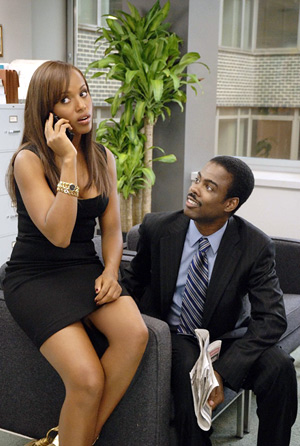 Oh, I've been a fan since Our Song, although back then she was just a chubby little something. Our Song was an independent movie and I believe her first film.
Since then Kerry Washington has made her presence felt in Ray, Last King of Scotland, the Fantastic Four series, a bit part in Mr. and Mrs. Smith, and helped Spike Lee recreate his deviant fantasies in She Hate Me.
Tack on the Loreal endorsement contract she signed last year and that's a nice climb from waiting tables in the East Village to keep the lights on.
more..
|
permalink