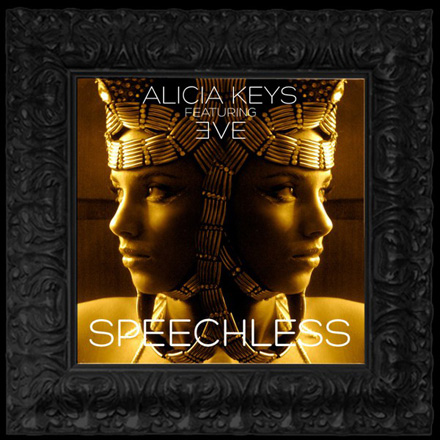 This day not only marks the day of New York City's Snowpocalypse of 2010, it's also Monster Monday. In honor of that momentous occasion, Swizz Beatz released a song by Alicia Keys and Eve called "Speechless." If you don't find the Egyptian inspired artwork interesting, how about that combination: Alicia Keys and Eve. Is this an appetizer for things to come in 2011?
Slow down, there's not any official new Alicia Keys material on the way, in her words, "Speechless is a little freestyle treat 4 the holidays. It's not a new album, not a single its something special 4 U!"
Well, here you go. Have at it.
Alicia Keys feat. Eve "Speechless"