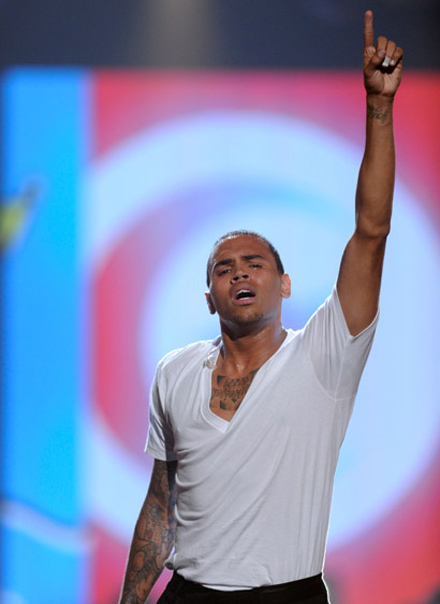 Last night's BET Awards was one of the best shows they've put on in years. As far as talking points, at the top of the list is Chris Brown crying during "Man in the Mirror;" part of his Michael Jackson tribute performance. Was Chris Brown having a genuine moment? I believe it was genuine, but also planned.
You could argue that the lyrics to "Man in the Mirror" sproughted his tears, but for me it was just too perfect of a snapshot. Chris Brown was banned from last year's award show and has apologized for the incident with Rihanna to no avail. The public's feeling that he can't kick? Chris Brown is sorry, sorry that his career has been stuck on the corner of Shyt Street and Stain Avenue ever since he five pieced her.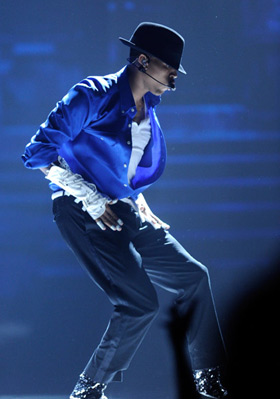 So last night, Chris Brown had the opportunity to get back onstage, in front of his fans and do what he does best - some of that singing and dancing. The thinking before showtime had to be: it's time to go for broke. It's not like Chris doesn't have acting skills. So he dug deep and let everyone know, for the last time, he is genuinely sorry for what happened… "I'm starting with the man in the mirror! I'm asking him to change his ways.. "
Again, though planned, I believe the emotion behind it was genuine.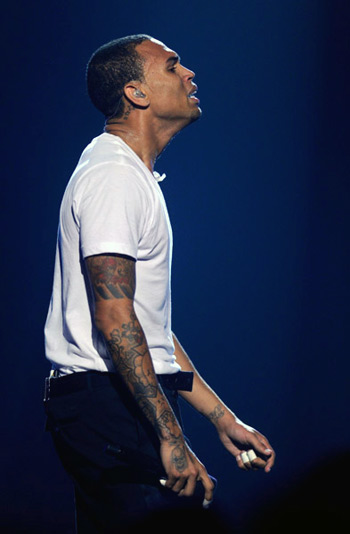 As soon as his tears started to flow - everyone in the audience and across the country - it felt like, finally, the true acknowledgement of his mistake had been realized and instantly forgiven. "Aww, look at that. Yes, Chris Brown, we forgive you." We'll see how that translates financially to his future endeavors. Chris Brown has a part in the upcoming movie Takers and undoubtedly new music is on the way. Barring any dumb comments or bowtied fashion bloopers, there will be no more begging for radio airplay.
In case you didn't see it, here's the clip..
Chris Brown is back.