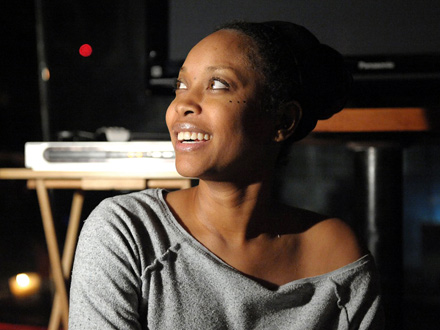 Erykah Badu is a funny woman - in a good way. She's also forgetful. Erykah Badu said the video for "Window Seat" — the single off New Amerykah Part Two: Return of the Ankh — was inspired by Matt and Kim's romp through Times Square. I'll remind her, in a 2006 interview for Before the Music Dies, she said to pop in the music industry, artists have to get down with butt naked Wednesdays..
"Just be butt naked somewhere. Butt naked with glitter on you and a beeper!"
Regardless if the video was inspired by Matt and Kim or an unconscious remix of the quote, Erykah's shock and gawk tactic worked. "Window Seat" is a classic, earthy, Badu track, but you won't see incense or candles burning, hear birds chirping, or spot people glowing in soul mode. Dressed in a coat, hoodie, and sunglasses, Erykah parks her car in front of a city building, drops coin in the meter, and proceeds to walk down the street, removing her clothes, piece by piece - until there are none.
It's butt naked day!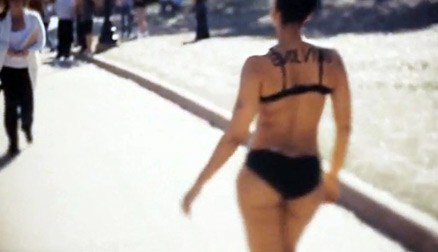 You might have spotted the donk she chooses [not] to use as a weapon - unless it's a rapper in need of training.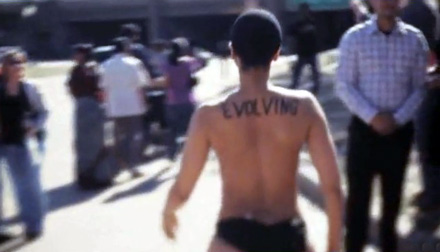 You might have wondered if "Evolving" scribbled on her back was permanently inked.
Your questions won't be answered; it's all a part of Erykah Badu's plan to grab people's eyes and ears and enrapt them in her spell.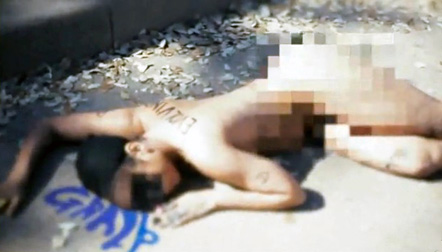 Sit still and listen.. "They play it safe. Are quick to assassinate what they do not understand. They move in packs. Ingesting more and more fear with every act of hate on one another. They feel most comfortable in groups. Less guilt to swallow. They are us…
This is what we have become, afraid to respect the individual. A single person or event or circumstance can move one to change. To love ourself. To evolve."
Say what you will, her 'plan' and thoughts about [they] worked. Erykah Badu's name is all over the web, Facebook, and on Twitter's trend chart. That's the kind of publicity artists usually drop big money for; it would have never happened if she had played it safe.
That's the only thought to remember.