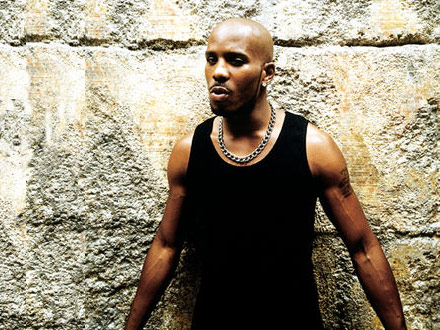 12 starving and dehydrated dogs were taken from DMX's home in Cave Creek, Arizona on Friday. Maricopa County police were alerted to the dog's conditions through anonymous phone calls made two weeks ago. Waving a search warrant deputies found the malnourished dogs and the buried bodies of three others.
It wasn't clear how they died, an investigation is underway to determine if there was *drum roll* dog fighting involved. Capt. Paul Chagolla of the Maricopa County said, "We're doing an investigation. There's a lot of work to be done here."
No arrests were made. DMX's lawyer, Stacey Richman did respond saying DMX hasn't been to Arizona in two months and wasn't aware of the dog's conditions, placing blame on a hired caregiver not doing their job.
This isn't the first time that DMX has had problems with neglected dogs.
In 1999 police found 13 pitbulls in bad conditions at his home in Teaneck, NJ. With no evidence of dog fighting, he pled guilty to animal cruelty and was ordered to pay a fine and delivered a public service announcement for the Humane Society.
Since Michael Vick's case brought dog fighting into the spotlight there has been a huge spike in arrests from coast to coast.
In just the last two weeks..
August 20, 2007: In Atchison, Kan., law enforcement arrested two people and seized 12 dogs. They planned to file dogfighting charges.
August 19, 2007: Police arrested two teens in Toledo, Ohio, for dogfighting and seized five dogs.
August 17, 2007: The authorities seized three dogs as well as drugs (ecstasy and crack cocaine) and arrested two men in Ford Heights, Ill., on dogfighting charges.
August 17, 2007: Officials raided a home in Mount Vernon, N.Y. twice in one week, charging two people with dogfighting-related charges, and seizing a dozen dogs in all.
August 11, 2007: Law enforcement interrupted a dogfight in Detroit, Mich. The participants ran off, but officials seized three dogs, along with a fighting pit and medication commonly given to fighting dogs.
August 10, 2007: Following up on the raids in N.M. from the previous day, officials hit two locations in El Paso, Texas, and seized approximately 25 dogs.
August 10, 2007: A man in Greensboro, N.C., faced dogfighting charges upon his arrest. The authorities seized 14 live dogs and found a dead dog on the property.
August 9, 2007: Law enforcement raided two locations in Chaparral, N.M., and seized 38 dogs. Officials arrested two men associated with Southwest Kennels.
And on and on.. see the list through July at the Humane Society's site.