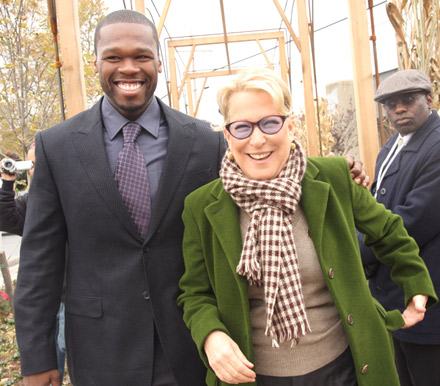 Talk about odd pairings, this afternoon, 50 Cent and Bette Midler were in Jamaica, Queens for the opening celebration of the New York Restoration Project's newest community garden. How does Bette Midler fit into this? Bette Midler is the founder of the NYRP. Curtis Jackson (let's mix it up) wrote a fat check for this latest community garden, with his name on it.
Call it the green unit.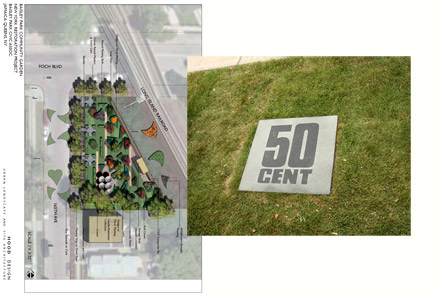 If Jamaica, Queens' residents embrace the mission, 50's garden will.. feature a variety of raised vegetable beds and grape vines, and teach youth about the importance of wholesome food and sustainable practices.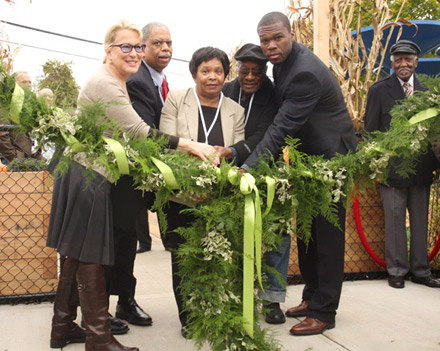 Bette Midler calls it a step towards the New York Restoration's goal of planting 1 million trees in communities throughout the city. Ecorazzi reports, Bette Midler was ecstatic about 50's generous financial support for the garden. It was Christmas in November. "He stepped up to the plate to fund this project," said Bette Midler, "And when it ended up costing $10,000 more than we anticipated, he didn't bat an eyelid. He wrote the check!"
50 will scribble it as a debit on his G-Unity Foundation's books..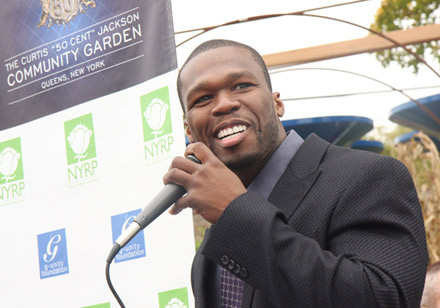 "It's nice to be able to give back to this next generation of kids," said 50 Cent. "This is the first of many projects I'm going to do in this community."
——
Images:(Nunez/Wireimage)