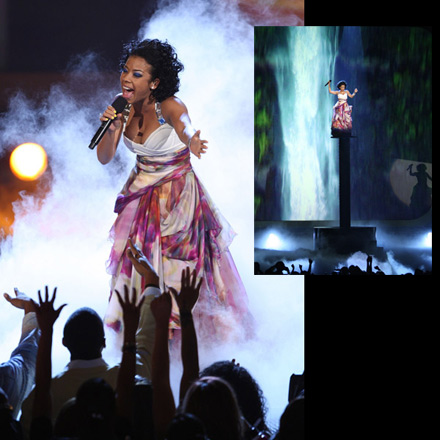 Keyshia Cole's performance was cool (on a second look) - had to flashback on the DVR. Descending from a sky high platform, like a Bratz princess, is almost appropriate given that - like it or not - she is Mary J .Blige's heir apparent. Not her spot yet, but hell..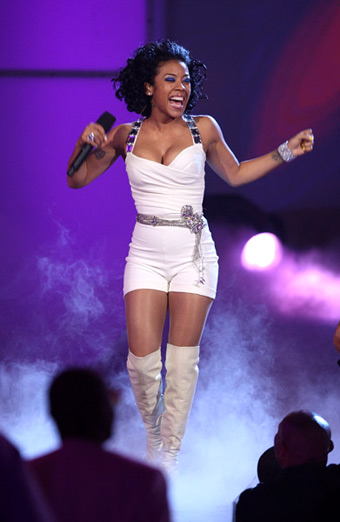 ..she even bops like Mary. It could just be the Momma Coles in her.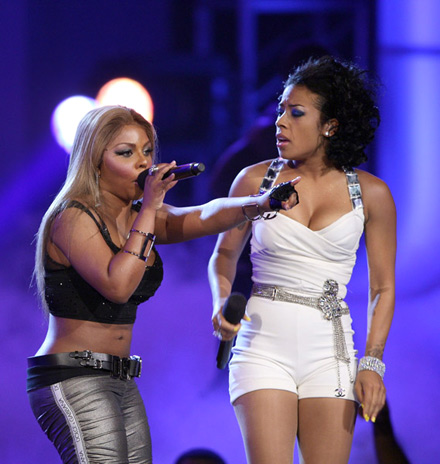 What do you wanna bet Lil Kim has booty cheek implants? Can't see it from that angle, but her ass looked very Coco-like.
—-
Images: (Wireimage)