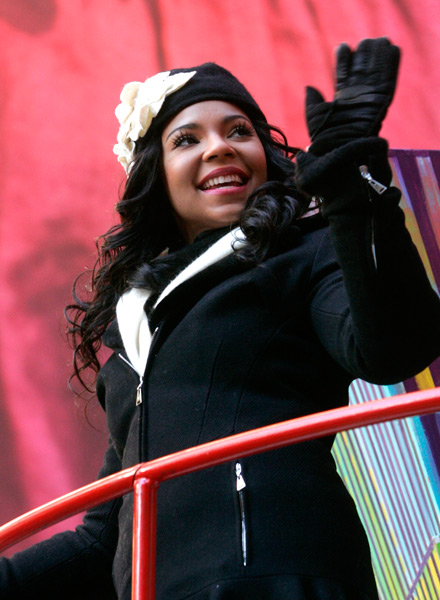 Ashanti was at Macy's Thanksgiving Day Parade. During the interview segment Ashanti was asked what she was thankful for and the interviewer kind of hinted that her career was one of those things. It was funny watching Ashanti answer, because as she was talking you could see the wheels turning. In the back of her mind she was thinking, 'My album went wood for the fourth-fifth time.. I'm 'thankful' for this career with conditions.'
Ashanti sang "Shine" a song off Declaration. Few would know that (see above).
Ashanti "Shine" - Macy's Thanksgiving Day Parade
Once that was over, Ashanti hit the Long Island expressway to chef up her special orange chicken. The Daily News got the scoopage..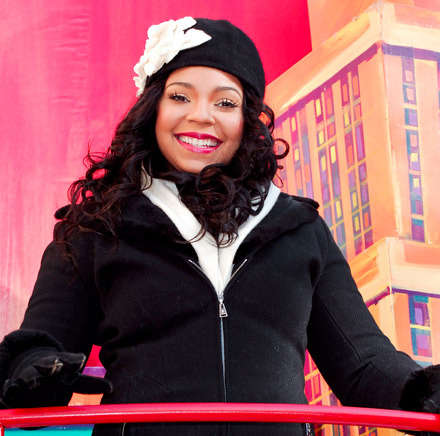 "I'm all about family. Everyone comes over. I do about 80% of the cooking. I do the big bird, do the cabbage, do the mac & cheese, do a special orange chicken - that's my special secret recipe. There's rice and peas, and sometimes, if I'm the mood, I'll try some fish, like whiting or flounder. My cousin will do the collard greens, black-eyed peas. My aunt does the pies, and my sister does the cakes."
"I just love being with family, being home, being able to chill out… a lot of family, kids running around, a lot of food."
That's all I can think about now..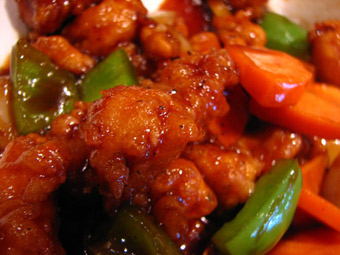 orange chicken.