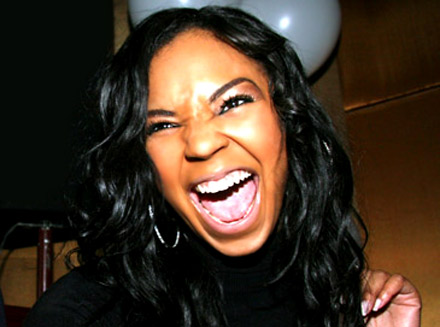 While there have been rumors lately about Ashanti breaking from Nelly's muscled biceps for the leaner arms of Irv Gotti - that's a metaphor for money, completely non-banana hammock - there doesn't seem to be any real proof surfacing. Is Ashanti still with Nelly as Allhiphop's Illseed is going with? Is she with a 'regular guy' as Mediatakeout posted? One thing's for sure, from Irv Gotti's mouth to your eyes (ears?).. Ashanti won't be on Murder Inc much longer.
With all the trouble Irv Gotti and Murder Inc have gone through since 50 made the scene, and more importantly the FBI raiding their offices looking for traces of laundered money and drug dealer connections, Ashanti has been an undeserving victim of the whole charade. I mean she has sideburns, but that's why barber clippers exist.
Ashanti is not as bad of a singer as she's made out to be.
For some reason beyond her music, she's become the poster child for the worst singers on the planet. Murder Inc being a target of ridicule for the past few years hasn't made it any easier to shake the darts thrown at her from every angle.
Her first album broke records, her second took a dive like Krispy Kreme's stock price.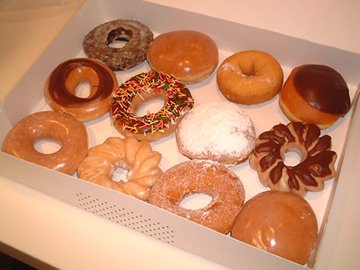 Combined with Murder Inc's past problems, armchair A&R's like myself and the rest of the internet's commentators are given to think the only and best move for future success would be to leave Murder Inc and find a new home to make herself over.
A new look and sound might be the thing to get her from worst ever to.. "she's alright."
But Irv Gotti would never let that happen. Cut ties with one of his biggest stars? His whispered-about love? It could never happen.. right?
Yeah, it could.
Irv Gotti said that he and Ashanti have agreed to ride down Splitsville Blvd.
No rumor, here's the quote - (Page 154, King Magazine - Jul/Aug 07)

"Me and Ashanti are definitely like, uh.. there was a space in time where we, uh, I'm trying to find the right words. I like to say that we will always be in each other's lives. We are in the Guinness Book of World Records cause she has the biggest-selling debut from a female R&B artist. So I deem that as special.
When I was going through the trial, a lot of people weren't riding right. So I'm happy I seen what I seen, and it went the way it went.
As far as me and her business-wise, she felt she's outgrown Murder Inc.
Is she gone? Never. That's why you have contracts.
She's here for the next few albums. But she's doing her own thing. I just say, "What's the single?" And I'm gonna put it out. Hopefully she makes the best shit, so we both can make lots of money [laughs]."

Ah, those damn contracts. The years, albums, and $$$ artists happily agree to - and coaches - are there to prevent them from waking up one morning and deciding, "Hmmm, I just don't want to do this, with them, anymore."
So Ashanti's got what, a two-three album obligation? But she'll do them all with a pen in one hand marking off albums fulfilled, and both eyes in the mirror making sure her new self is looking good.
Dr. Ian Smith would be proud.