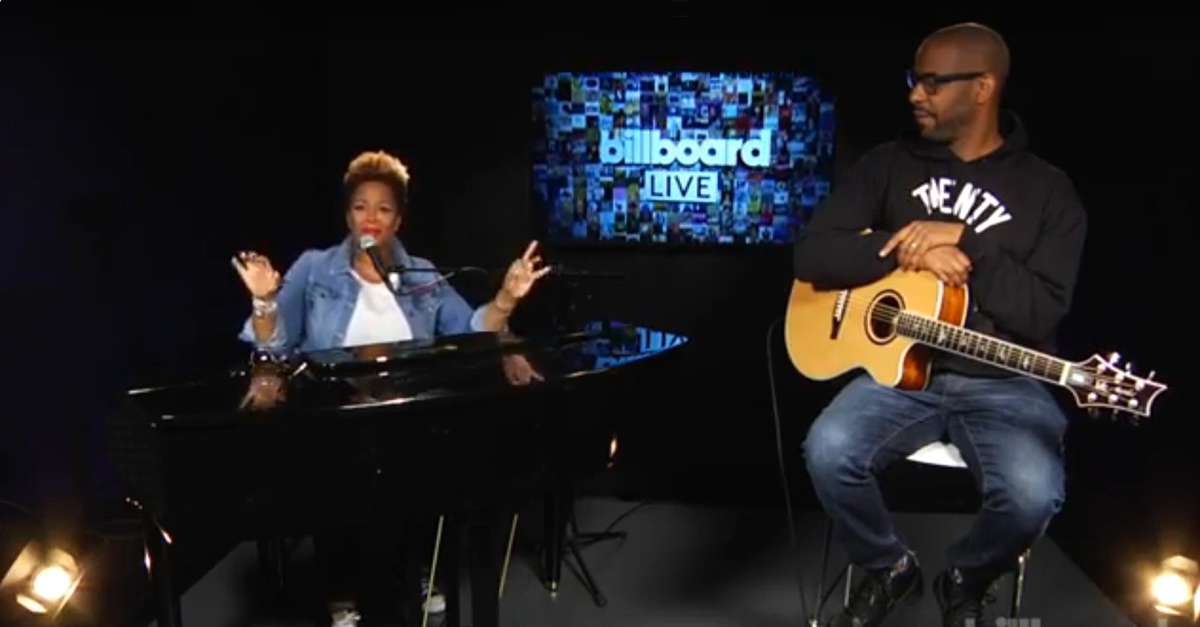 Avery Sunshine has a new album on the way called "Twenty Sixty Four."
It will be released on April 21; so she is on the publicity circuit to let the world know, it's time to *ahem* shine. Last week, Avery warmed up the set of Billboard Live with a 20 minute, four song, acoustic set. Her husband Dana played the guitar; it was soothing and yes, soulful music.
In between songs, Avery chatted and told stories.
What does Twenty Sixty Four mean? This was a great one.
"Dana and I were happily divorced. We promised each other and God and everybody else, we will never, ever, ever, ever get married! So in 2016, Dana proposed to me and I was so excited and all that great stuff.
I saw rainbows and butterflies and unicorns and everything.
The thing that I did right after he proposed though? I prayed to God. I said, 'Look if you can give me until 2064 with this amazing man, I'll be 89 and he'll be 91. I won't cuss anymore. I'll eat all of my vegetables. I'll be good. If you just this do that.
That was my prayer.'"
That is such a simple and real thought. I felt that: 2064. Let's take this to 91.
She followed the story with a performance of their wedding song, "The Ice Cream Song." You can fast forward to 12:15 for that, but I encourage you to listen to the whole set. It's worth it.