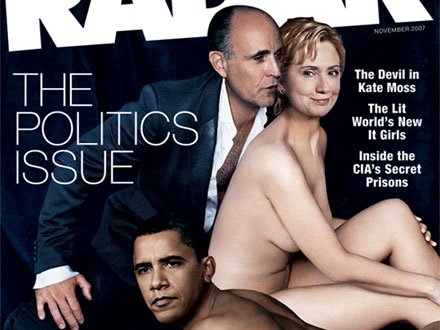 I saw the latest issue of Radar magazine on the newsstand this past weekend. Picked it up for the obvious reason and slid it right back in the slot. What's the purpose of this fake nude cover, other than the shock factor sucking a quick $3.00 from your pocket?
Radar posted the cover on their website with an explanation..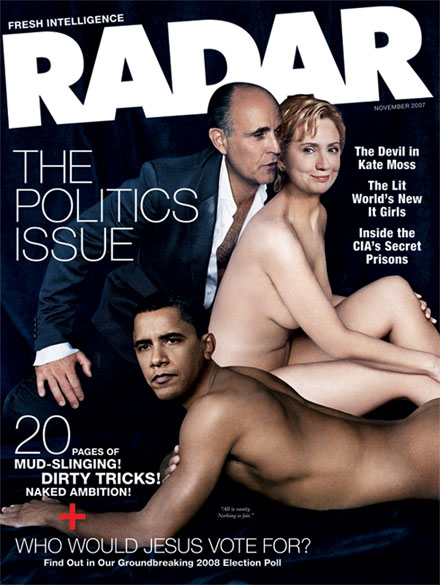 "Candidates have become as manufactured as movie stars: coached on every aspect of their dress and demeanor, and supplied with perky sound-bites for spontaneous delivery on Letterman. Which is why, as we set out to plan the cover of Radar's Politics issue, it seemed appropriate to do a little facile packaging of our own.
What better way to underline the ego, excess, and artifice that dominate modern politics than to borrow a page from Vanity Fair's now-notorious 2006 Hollywood issue, which starred Tom Ford, Keira Knightley, and Scarlett Johansson in various states of undress?"
It also gives the Photoshop boys the chance to have some emasculating fun with Barack Obama. That Hollywood issue has two naked women on the cover.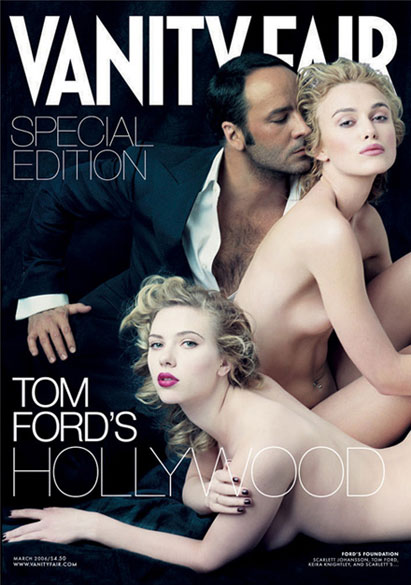 Sure Hillary is up there smiling sans clothing, but it's more disturbing to see a naked man stretched out on a magazine cover than a woman. And Scarlett Johansson isn't flirting with ass cheek crease. Someone took the time to dab that shadow on Barack's rear.
I get it, it's a joke, but really.. who's more smooth, Barack Obama or Rudy Giuliani? Rudy would have been much more comfortable in that bare back female position with his real life cross-dressing antics.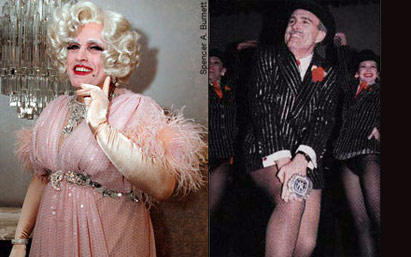 Did I say Rudy? I meant your next president.