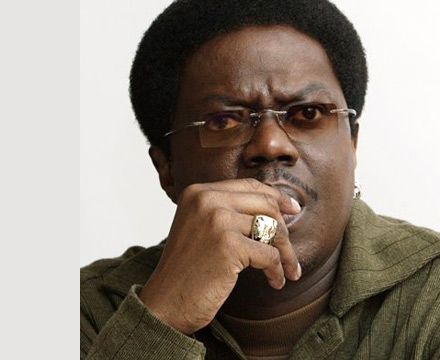 Tomorrow morning, members of the Westboro Baptist Church plan to picket Bernie Mac's funeral. In a press release they say Bernie Mac spoke the word of sin and fornication…
Bernie, you had all those 50 years to serve God in spirit and in truth. You know your life was hard, and you claimed to believe that God had blessed you. Which He DID. Then you turned and served false Gods (sex, drugs, man and money), Bernie. You served them with both your hands. You denied the God who kept you safe for all those many years.
All who knew Bernie, and lied to Bernie will again meet Bernie in hell. Worst of all, Bernie and all his ilk have lied to the youth of this nation/world and taught them that God is a liar. That it is okay to fornicate and then slaughter the off-spring of that crime against God. You taught them that there is in fact no God.
If Bernie could talk to you now he'd say in his funny slurred voice "Dyin' time is truth time America, listen to those nice folks at Westboro Baptist Church so you ain't gotta come to this place that is sure tear'ble."
If this was a real church that preached values and the word of the bible, I could understand a preacher having no respect for Bernie Mac's 'foul language.' But this Westboro Baptist Church is not a legitimate place of worship.. Peep the wiki.
They protested at Coretta Scott King's funeral, Heath Ledger's, and the victims of the Virgina school shooting. << Haha. Believe me, I know the ridiculousness of their 'causes' made this a story to be ignored, but the story behind the story is how people get sucked into this crap and actually take to the streets.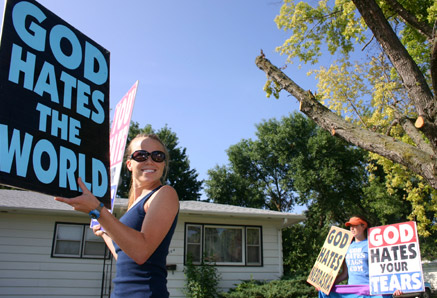 People with smiles..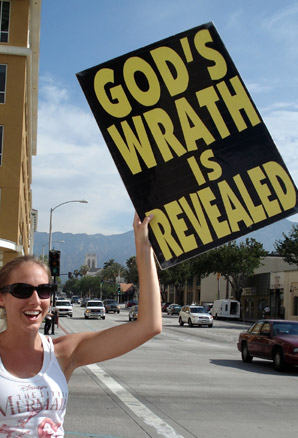 like it's a fun way to spend the afternoon.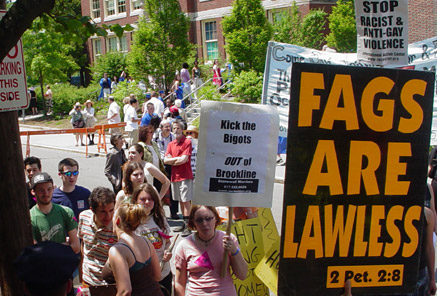 Clustered up.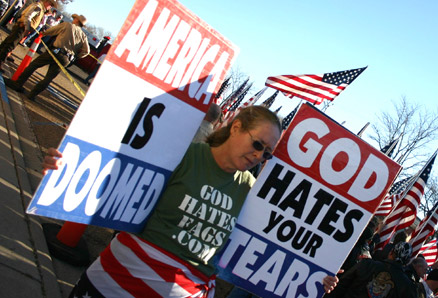 Wrapped in the flag..
In my opinion any church that lets a kid hold up a sign like this..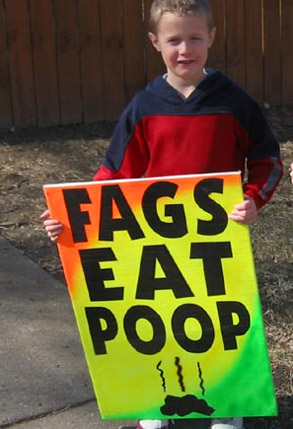 is a congregation of the foolish, who are unknowingly being preached to from the crack pot's translation of the bible.