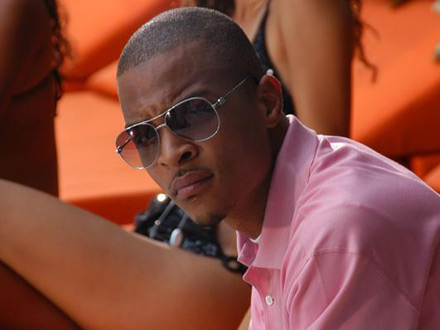 If you thought the music award season was over we're in the same frame of mind. On Oct. 13 BET will hold the second annual hip-hop awards at Atlanta's Civic Center; because anything is bound to happen when rappers and wannabes start bumping shoulders, the show won't be broadcast until Oct. 17. That gives them plenty of time to edit out the album shout-outs and thanks to the Lord. Well.. maybe not that last one.

T.I. figures to be a big winner this year with nine nominations including Lyricist of the Year. Which I find extremely funny as in huh? The running joke in my conversations is that T.I. is a great artist, good dude, (I interviewed him for Trap Muzik. He was kind enough to play me his album which I hadn't heard. hah. Wasn't might fault. That's a napping publicist) but look.. who runs off a T.I. quotable? Like Lil Wayne gets cut and pasted all the time for his clever lines, but you don't hear that with T.I. By his own admission he's not trying to be lyrical. It's the K.I.S.S. rule on the road to millions. As always when criticism of the popular guy comes.. I'm not hating or dislike him. I'm just saying. When I'm hating it's strictly middle finger. Lil Wayne, Jay-Z, Common and Kanye West are nominated in the lyrics category too. That's gonna be a great shake out.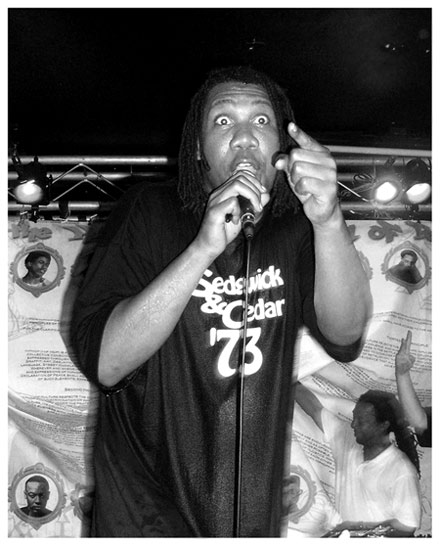 While we're talking lyrics it's nice to hear that KRS-One will be honored with the "I Am Hip-Hop" Icon award. Anyone familiar with KRS knows he must be happy as a pig in shit. KRS has been calling himself Hip-Hop through his entire career. What did he do.. name the award? Unfortunately the speech he'll give about the current state of hip-hop will more than likely be part of the edit process. Chris does lectures for fun. You must learn.
Once again Katt Williams is hosting. Set to perform are Nelly, Lil Wayne, Common, and Kanye West.
BET is owned by MTV/Viacom, after all that went down in Vegas will Kanye even show up? He's nominated in five categories. Will he be happy to grasp a BET Hip-Hop award as opposed to Moonboy? Or is that slumming?
Kanye's a guaranteed edit victim. Mo drama.
Here are a few of nominees
BEST HIP-HOP VIDEO
50 Cent "I Get Money"
Chamillioinaire f/ Slick Rick "Hip Hop Police"
Common "The People"
Ludacris f/ Mary J. Blige "Runaway Love"
UGK f/ Outkast "International Players Anthem"
Kanye West "Stronger"
BEST DANCE
2 Step
Aunt Jackie
Chicken Noodle Soup
Crank Dat Soulja Boy
Pop, Lock, & Drop It
TRACK OF THE YEAR
"A Bay Bay" - Hurricane Chris
"Big Things Poppin' (Do It)" - T.I.
"Can't Tell Me Nothing" - Kanye West
"I Get Money" - 50 Cent
"Party Like A Rockstar" - Shop Boyz
CD OF THE YEAR
Common "Finding Forever"
Jay-Z "Kingdom Come"
Ludacris "Release Therapy"
Nas "Hip Hop Is Dead"
T.I. "T.I. vs. T.I.P."
Circle back to BET for all the categories.