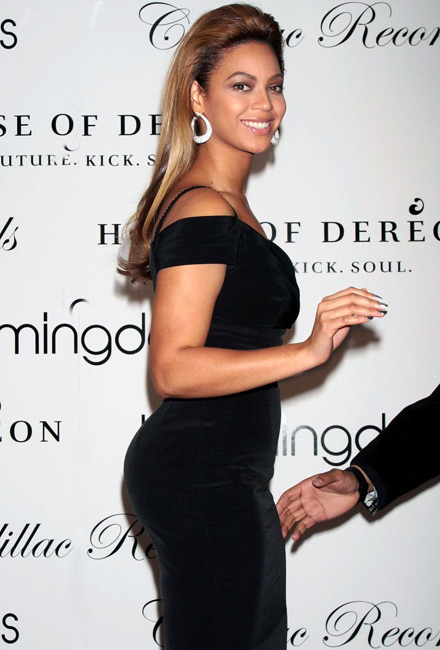 This afternoon, Beyonce sat down with Oprah and talked about all things Sasha Fierce, Hamburger Helper, and her role as Etta James in Cadillac Records. Oprah attempted to get some wedding info out of her, but that's still a private affair. When will that veil be lifted? I'm guessing at some point after Beyonce pops out a baby Bee or Jay.
Yeah, Oprah asked Beyonce if she was pregnant.
Beyonce Chats it Up with Oprah
Nope. That should be fairly obvious with a new album that's going to have Sasha performing from Tennessee to Shanghai. Once that's a wrap, Sasha will make an encore performance at home and you'll see those big belly candids floating around the web. Then the privacy which the 'mystery couple' loves will be a little more challenging to maintain.
There is no way they'll be able to tuck those baby pictures away from the public. That's when you hit em with, 'So how was the wedding?'..
Beyonce on Oprah - "If I Were a Boy"
UP TOP - Isn't that hand creepy? Haha!