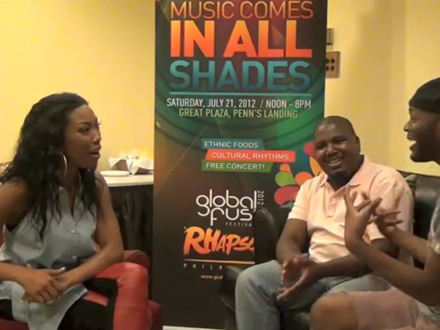 In case you missed it, Brandy was recently a guest on The Skorpion Show (video posted yesterday.) She talked about her new album being reflective of who she is today: more experienced in life and reflective about who, where and what things mean. It has given her a new energy. So on her new album, she didn't want to hold anything back.
"I'm just at the point in my life where I want to take chances. I just don't want to be safe. So this album is just not safe. I'm talking sexy, we do have the ballads, but the lyrics are little bit riskier and edgier than anything I've done in the past. It's just a different kind of flavor to this album."
Brandy's feeling very positive about the work she's doing. The new album 211 will be released on October 2.
They talked about "Put it Down" feat. Chris Brown — the only collabo on the album); wanting to work with Michael Jackson, you know, back when he was still moonwalking; not wanting to do any more reality TV shows; American Idol and Whitney Houston's voice being crafted, perfectly by God.
The big takeaway? If you ever happen to meet Brandy, do not call her Moesha. Makael made the mistake of saying, "We will always remember you as Moesha." Brandy jumped out of her seat. As she sees it, Moesha was just a character that she played on TV — there was music and success before that.
Brandy doesn't realize a lot of kids grew up, knowing her as.. Moesha. Makael broke it down to her. That's @ 9:00.