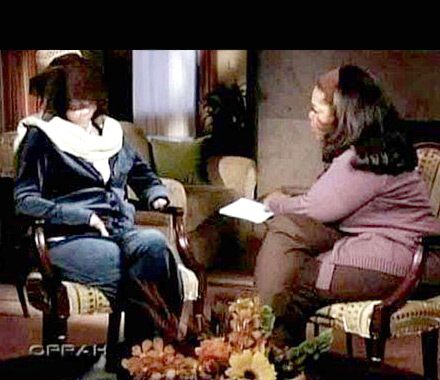 On February 16, Charla Nash drove to a friend's house in Connecticut for what she thought would be a somewhat easy situation to resolve. Sandra Herold called Charla for help with her chimpanzee that was running wild. When Charla got out of the car she found herself in front of an enraged - and soon to be discovered - drugged chimp that literally ripped her face off. Charla Nash survived the horrific attack.
Oprah was able to convince Charla that people want to see the damage the chimp did to her. This afternoon was the big reveal.
Face-off is not a play on words. Charla no longer has one.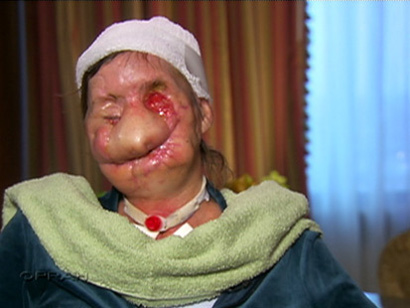 And no hands (?) Look up top. Yikes.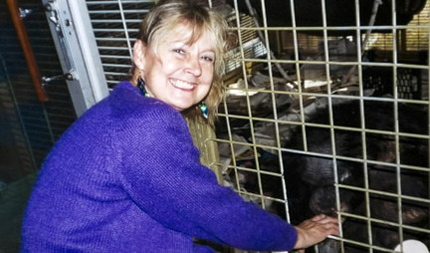 This is the face she knew (and loved).
Of course she's suing for many millions of dollars.
I initially thought this was a horrible self-serving publicity move by Oprah, but Charla Nash not only agreed to appear on the show (didn't have to,) Charla concluded the interview with a don't feel sorry for me message for people unsure how to react to her injuries.
"I'm the same person I've always been. I just look different. You know, and there's things that happen in life that, you know, you can't change it. You know, it's a tragedy."
To say she's a strong woman is an understatement.