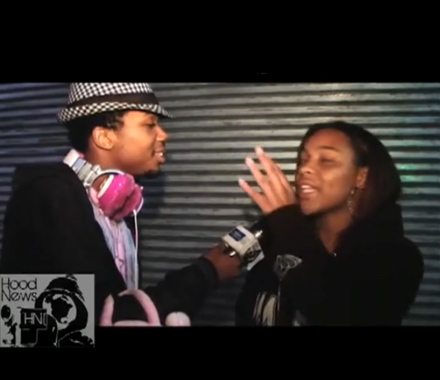 What's more humiliating for Charles Hamilton? While wearing pink accessories, a chick who doesn't rap ('I write poetry',) beats him in a freestyle or the same female gives him a five finger biscuit to the face? Either way it's not a story he'll want to tell. In this clip, Charles Hamilton and "Briana" are talking on the street. Even though it's midstream, by the conversation it's clear they recently had a little tumble in the sheets, which also has given birth to the one-sided idea that they now have a budding relationship. Ah, young love.
Charles Hamilton asks Briana how great it is for her to bask in his vanglorious aura. A question she answers by saying she's sick of his game playing and whips out her Blackberry. To vent her frustration about his 'games' she wrote a poem/rap.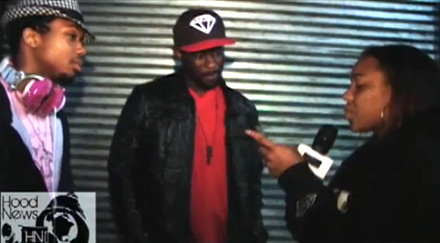 Let's battle!
Charles didn't have to worry about Briana's freestyle, she had nothing for him there, but he wasn't ready for what would happen after he spit lines like..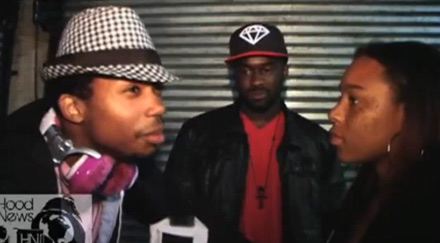 "Ok, call me irresponsible and immature, but you're beautiful, what the hell else would I hit it for?"..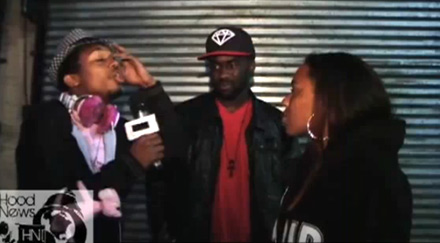 and reminiscing about diving in sans Lifestyle, Trojan, you know, without…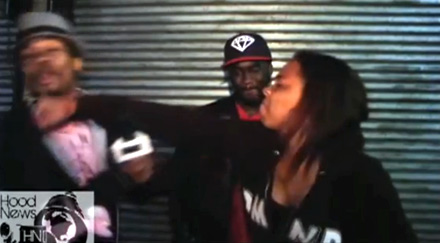 *POW*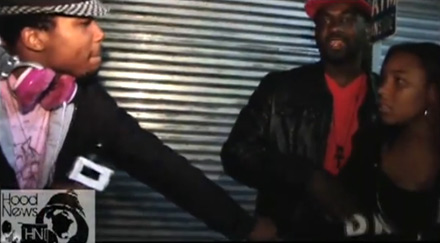 Yo, I laugh at this after every replay. Charles looks stunned, slightly wobbly, he's checking for blood and stammers the obvious.. "You punched me, though.." Well.. "How could you put my f*ckin business out there like that?"
This guy is no Chris Brown; she was in his face until the fade. Ha! I think Charles will be reevaluating those 'Brooklyn' girls or at least ducking the next time he talks slick.