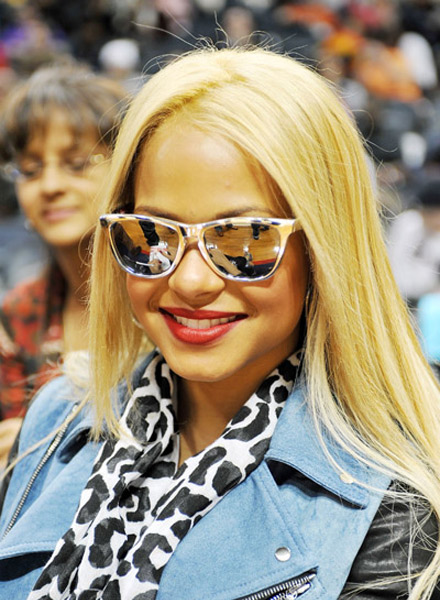 Who's that girl? It's Christina Milian looking like a certified celebrity last night at the Philips Arena in Atlanta, Georgia. The Atlanta Hawks were taking on King James and the Cavaliers. Sporting the second best record in the league, Lebron hit the free throw that gave the Cleveland Cavaliers a one point victory. Also on hand to witness a future NBA hall of famer at work, were..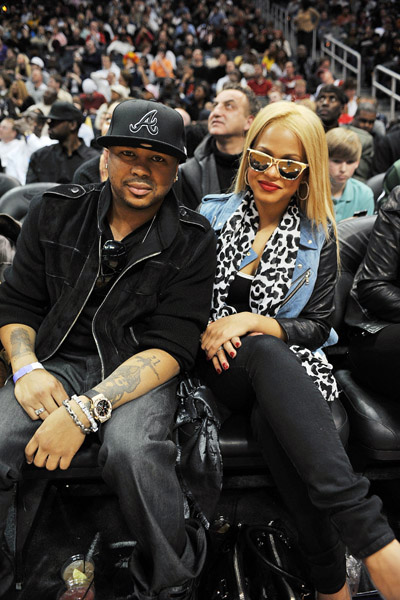 The-Dream, squished in next to Christina Milian. Think Christina can get him to write that hit song she so really needs? That answer would be.. Yes.
Christina Milian just signed a joint deal with The-Dream's label, Radio Killa Records.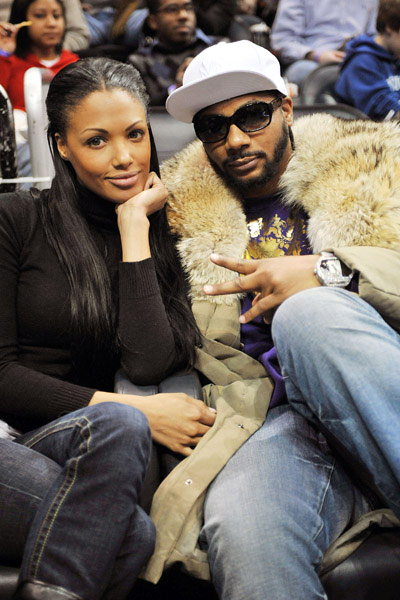 Polow Da Don was seated next to K.D. Aubert, the former video girl/model. K.D. is still doing what she can to break big in Hollywood. I heard she was in The Grand. Just picked that up on DVD last week. Something to look forward to, a little game of Don't Blink. 😛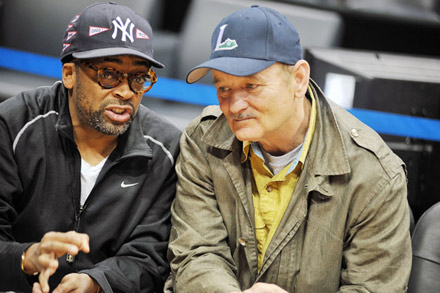 Spike Lee at anything other than a Knicks Game? It's an odd sighting for sure. Spike was giving Bill Murray an earful. It could have been about the 20th anniversary of Do the Right Thing. Yeah, it's been that long.
——
Images: Robinson/Wireimage