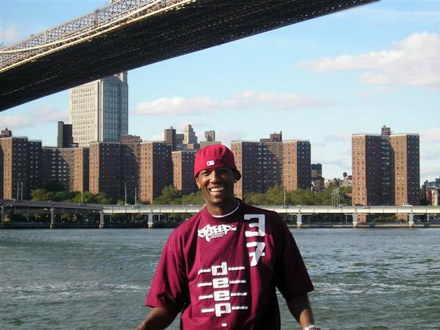 Brooklyn's own Rasheed Thurmond passed away of a heart attack this week. Who is Rasheed Thurmond? You may have seen him on Diddy's Bad Boys of Comedy, Def Comedy Jam, or maybe you're local and caught his act live at The Apollo.
One thing is for sure, every time Rasheed performed he had the people doing all that LOL and LMDFAO stuff.
It's crazy to think that someone so young (36) and happy would have heart problems. One reason why pomegranate juice is my new best friend.
Here are some YouTubes of a brotha that went too soon. R.I.P.
Bad Boys of Comedy
Funny First Saturdays in Chicago