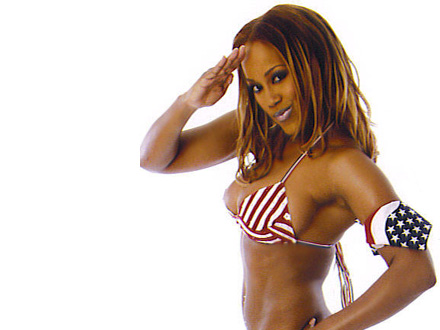 Remember this guy named Don Imus? When that so-called scandal broke out it was like trying to find the chocolate chips in a dollar box ice cream to get a black person or hip-hop artist that would defend Imus's right to make his little joke. On the comedy front, Patrice O'Neal mentioned on the Opie and Anthony Show that rappers were stupid not to defend him because they would be next on the list. "They're coming after hip-hop next!".. he screamed.
The line drawn from Imus to hip-hop was the question of where Imus got the idea and felt so comfortable calling a young black woman a ho in the first place. Which for rappers is hard to fend off considering the word is used like THE in some popular rap songs.
Here we are a year later, Imus has lost his job and guess what.. the focus is on *hip-hop*.
Not a back and forth in Al Sharpton's radio show studio.
On September 25th, Congress is holding a hearing to look into the way African-American women are portrayed in hip-hop.
The hearing is tentatively titled: "From Imus to Industry: The Business of Stereotypes and Degradation." Rep. Bobby Rush, chairman of the House Subcommittee on Commerce, Trade and Consumer Protection, told Variety.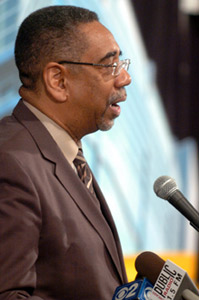 "This is not an anti-artist hearing, or anti-music or anti-youth hearing. I respect the First Amendment, but rights without responsibility is anarchy, and that's much of what we have now. It's time for responsible people to stand up and accept responsibility."

"I want to look at not only the problem caused by misogynistic content in some Hip-Hop music but also some of the pain that emanates from this degradation."
Bobby Rush intends to invite some women's groups and executives from the top levels of the music companies - Doug Morris, Edgar Bronfman, etc. - to participate, but they've been resistant to the idea.
Bobby Rush expressed some confusion about this, "I want to talk to executives at these conglomerates who've never taken a public position on what they produce. But it's been surprisingly very difficult to get them to commit to appearing."
Is it surprising they'd dodge it?
So far the only rapper who's agreed to meet is Master P.
I'm not sure that I'd participate either.
Is this about forcing artists to talk about particular subjects, telling women they shouldn't show up for video shoots and TV shows, telling people not to listen to certain songs?
As much as I lean towards good food, I'm not for banning anything. That's not free speech.
It is about balance..
Then you let individuals make their own decisions.
You want to consume 100% crap? There it is all day long. Zone out.
Some artists and companies do intentionally use women's bodies and low-grade subject matter, because they think that's what sells. That's catering to what they believe the audience wants. No one makes anyone buy something. Persuasion.. whatever.
A station like BET / VH1.. they decide what they want to broadcast. You decide to watch or not.
In an age of DVDs there are plenty more options - plus there's TV1 😊
You can't enforce taste or preference.
And come on, do we want to get rid of the lovely images of women like the one up above?
Nope. I'm heterosexual.