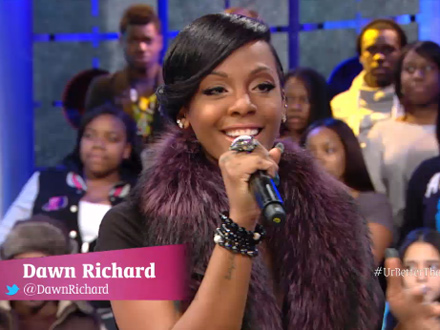 Yesterday, Dawn Richard visited 106 and Park to debut "Save Me From You," the first official single and video from her upcoming debut album GoldenHeart. The video compliments this heartfelt ballad nicely; Dawn explained the concept of the song during her appearance.
"I was going through something really, really bad and instead of me trying to keep things private, I like to give my vulnerability, make it strong, and put it out there. And I feel like there's a lot of people who pretend to be a hero, but they really are the villains in this story. From female to dude, ya'll can relate to that. Whether it's your best friend, your boss, or just the person standing next to you, and I wanted to tell that story. That the hero isn't always what you think he is or she is."
After a long time of 'paying dues' it looks like Dawn is on her way.