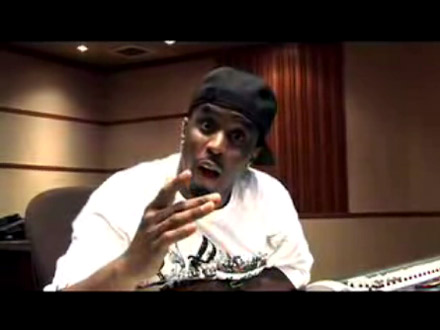 Last week Diddy posted a video on his YouTube and Myspace pages saying he was looking for a new personal assistant. What exactly happened to his last assistant? That's the question anyone needs to ask before sitting in that hot seat. And is this to be his a personal assistant or his man servant ala Bentley Fonzworth and that kid from ATL, Jackie Long (he was more of an award night rental.)
Whatever the case there was no shortage of applicants. Diddy was surprised and happy with the response: 10,000 people sent in video applications. Problem is you've seen the wanna be contestants on the Idol and Making the Band shows, for the most part more than half of them are not qualified for the deal.
That's why two days later he posted another video explaining some new rules.
You gotta know how to read.

You gotta know how to write.

You have to know how to count.

"I hope you know have to have a college degree!"
That last rule is where Diddy seems to have forgotten where he came from. He doesn't have a college degree, skipped classes to make his train trips to New York on the regular, and ultimately dropped out after he talked Andre Harell into giving him a job.
If knowing how to read and write is gonna disqualify 5-6 thousand people he's gonna have to do a real job search. Not this "you'll pick the finalists" game show stuff.
Maybe he should be working on keeping Danity Kane together and actually releasing albums (Elephant Man, Cheri Dennis) and promoting them (Eight Ball & MJG) instead of all of these strictly to stay visible talent searches.
Here are a few of the videos floating around.
Ezell: From the Porch to umm, uh..
She's Gonna Hypnotize You or Straighten Your Ass Out
Club time. Turn down the volume. She's all in your face
"Pleasse Diddy!" .. Never Beg..
Call Security
Let the People Vote?.. It's All About Cribs w/ East Oakland Boy!