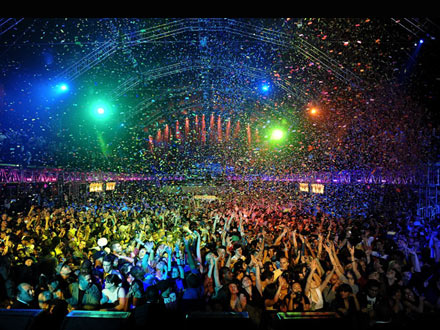 Yesterday Diesel hosted a 24 hour party in 18 cities around the globe. The party sparked in Tokyo and blazed like a California brush fire in Beijing, Dubai, Athens, Amsterdam, Milan, Zurich, Munich, Paris, Stockholm, Copenhagen, Barcelona, Oslo, Helsinki, London and Sao Paulo. The grand finale aka the night cap was on Pier 3 in Brooklyn, NY. Dubbed the "Rock and Roll Circus" T.I., Pharrell, M.I.A., Hot Chip and Chaka Khan performed for 5000 'friends' and 'trendsetters.' Altsounds can fill you in with additional info. Let's Flickerazzi.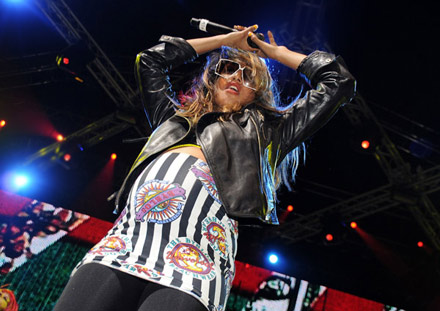 No sounds here, but you can bet good money that M.I.A. performed "Paper Planes." I thought she looked like she had gained some weight..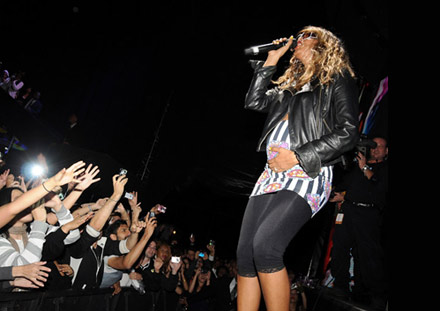 That's right. Her next big project will be about 8 pounds of baby love.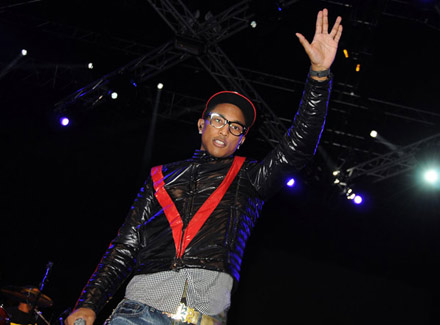 Diesel advertised NERD on some flyers, as usual that means Pharrell is in the house.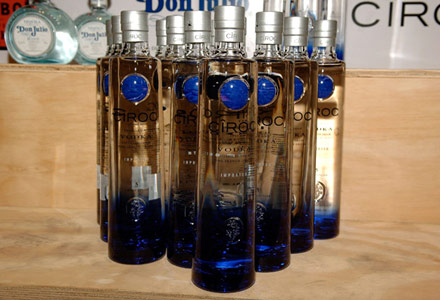 So was Diddy.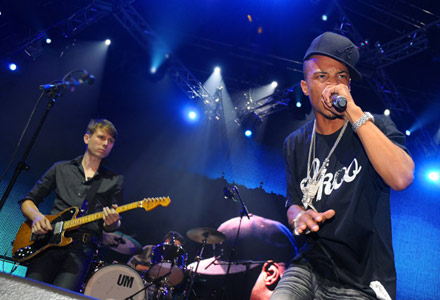 At some point T.I. performed with Franz Ferdinand..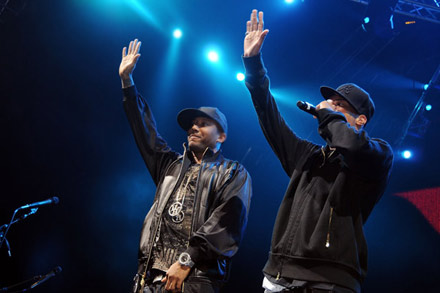 and did a little "Hi Hater" sing-a-long with Maino.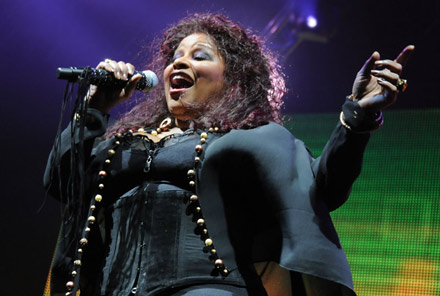 Who decided to throw Chaka Khan in this mix? It's good to see her, but think of that meeting.. Let's put Hot Chip on stage with.. Chaka khan. Chaka Khan.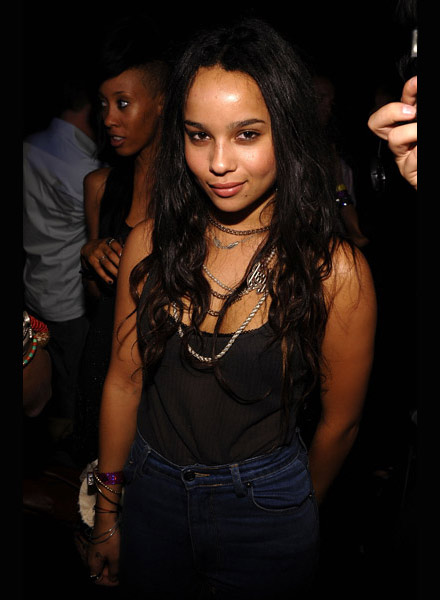 It's 'Rock and Roll" appropriately Zoe Kravitz was in the VIP room.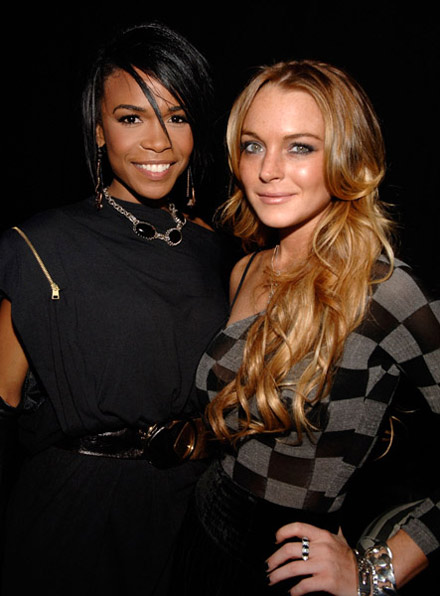 And Lindsay Lohan was trying to scoop up some chocolate pie.
Start the rumors.
——
Images: (Wargo/Wireimage)