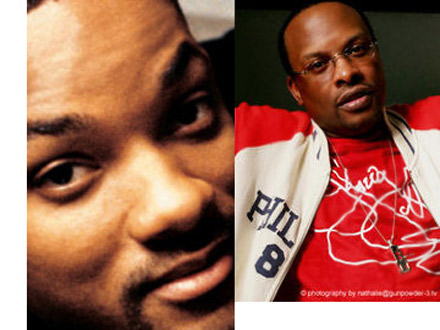 Way before Will Smith was fighting aliens, cashing eight figure checks, and putting in Grammy nominated performances, he was known as The Fresh Prince. It's been so long ago and such a smooth transition from microphones to Hollywood that it's funny to even call him that - The Fresh Prince? Who names themselves the Fresh Prince? Umm.. Someone with the confidence and ego to become an entertainer in the first place.
For a short time his musical partner Jazzy Jeff was along for the Hollywood ride, appearing in The Fresh Prince TV show, but after major changes behind the scenes Jeff went back to his roots, making music with his soulful Touch of Jazz productions and two solo albums. The latest dropped a few weeks ago called The Return of the Magnificent.
Doing press runs and touring for the album, at a stop in London, Jazzy Jeff said he and Will Smith have talked about getting together for a magnificent return of their own.
No, you just don't understand.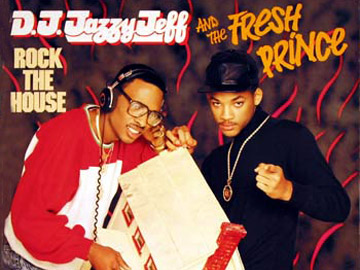 "We've been asked so many times by fans but now Will really wants to do it," Jeff told The Sun.
We talk about it all the time but recently he came up to me and said he was very serious about it and wants to do something very soon.
It's just a case of finding the time. We're both so busy. You know, I'm on tour and he's making movies this summer.
He's the biggest superstar in the world now. We're aiming for November."
Will Smith is working on I Am Legend, but production should wrap around November.
Making his next project - The Boys are Back in Town? <
< Not the album title.
It won't be a question if Will Smith can still rap. I'm sure he's been rapping all in Jada's ear, to the kids and around the house, it's how he's going to rap. If he's clapping rings with his old partner, then the expectation is going to be for that Fresh Prince style, "Touch of Jazz" at best, "Summertime" at the minimum.
The Big Willie movement was one man on his own time and dime; Jazzy Jeff cannot be involved with "Getting Jiggy Wit It."
That would be umm.. less than Magnificent.