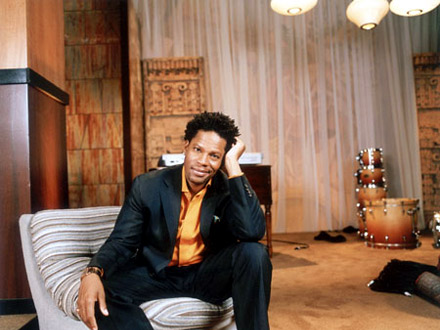 This past Saturday DL Hughley faced protests from black ministers and community activists outside of a show in Dallas, Fort Worth. They were up late one night and caught DL Hughley's recent appearance on The Jay Leno Show. It's there that DL proceeded to unleash a couple of jabs to the girl's chins.
He basically said the Rutgers girls were some of the ugliest women he's seen in his whole life.
Pastor Kyev Tatum of Servant House Baptist Church said Imus's comment was insulting and so was DL Hughley's. He said it's time to stop all black performers from such vile attacks - starting with DL. "It's not only that comment," Pastor Tatum said. "He has a history of demeaning our community in such a way that it's not funny anymore."
DL Hughley has been doing comedy for 18 years, he said this is the first time he's ever faced this kind of complaint from the black community. White supremacists have sent him hate mail, but not the pastor.
The protestors were demanding a public apology to be broadcast on national TV.
In an interview with CBS News, DL was unapologetic.
He said he doesn't respect the mindset behind the complaints.
"I just firmly believe that freedom of speech is a zero-sum proposition. I believe that the mistake people make is to apologize for the way they feel. Whether it was Mel Gibson and the statement he made, whether it was Michael Richards, Tim Hardaway or whether it was Isiah Washington.
Now I believe that each one of those things were probably wrong, but they had the right to say them.
The problem in this country right now is that we're so uptight that we've actually regressed.
Thirty years ago you had All in the Family..
you could have conversations you can't have now. And the only way you can get anywhere is to have an open and honest dialogue, where everybody gets to fully express themselves.
Some of these same types of people got upset when Barack Obama was called articulate.Now if I can't call you articulate and I can't call you black and I can't call you.. then what can I call you that will make you happy?
It's a sad day when the civil rights leaders in Fort Worth have nothing better to do then to follow a comedian around."
Nuff said.