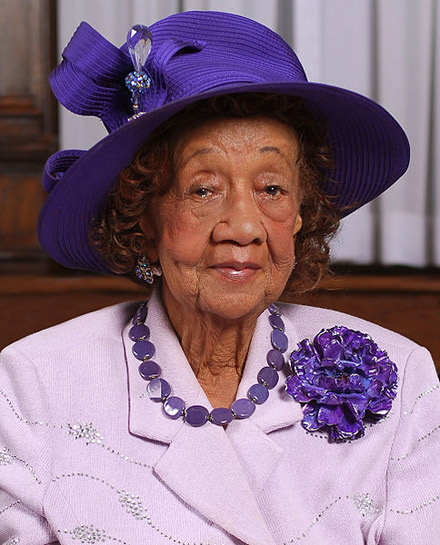 On April 20, at the age of 98, Civil rights activist and educator, Dorothy Height left this (partially) green globe. She was the president of the National Council of Negro Women for forty years and received the Presidential Medal of Freedom in 1994. I will not pretend to know the details of her impact in the civil rights movement, but those who fought for our rights as equal citizens of this country deserve to be acknowledged and thanked for their efforts.
It's nearly impossible for anyone of the hip-hop generation - not to mention internet babies - to imagine the life of African-Americans during 1937. That's when Dorothy Height was 25 years old and just beginning her life as a civil rights activist. Martin Luther King Jr., sparked by Rosa Parks' refusal to give up her seat, which sparked the Montgomery bus boycott and put the civil rights movement into full gear, wouldn't happen until, a rounded, 20 years later.
On Thursday, President Obama delivered Dorothy Height's eulogy. Surprisingly, even he said he didn't know Dorothy Height well, but in the early days of his campaign he got to know her very well, especially after he was elected..
"In the White House, she was a regular. She came by not once, not twice—21 times she stopped by the White House.. We came to love her stories. And we loved her smile. And we loved those hats—(laughter)—that she wore like a crown—regal."
This is good stuff and a great send off. Dorothy Height ~ resting in peace.