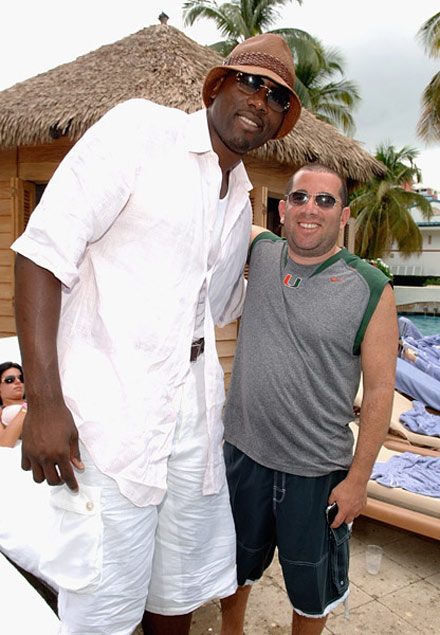 This July, Elton Brand signed a 79.8 million dollar contract with the Philadelphia 76ers. Coming off a serious Achilles injury that kept him on the bench until the last month of the 2007-08 NBA season, Brand said he felt reborn.. "This is like a second chance. I'll be 30-something in a year or two, so it's very important to go out there and win something I've been on the youngest team in the league, the lowest-paid team in the league. And we made the best of it, but it's definitely time to win. All of a sudden you're relevant and ready to play some ball."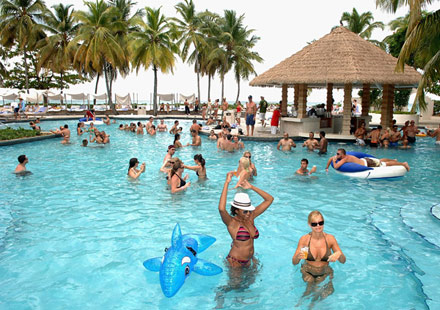 With two months to go before the NBA season begins, Elton Brand is making sure that ankle is in perfect shape and well rested. He's spending this Labor day weekend in Puerto Rico. Yesterday he was at Brother Jimmy's BBQ pool party with the likes of..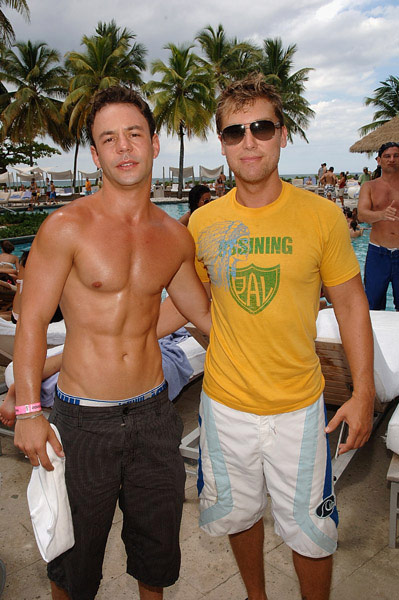 Lance Bass.. and friend.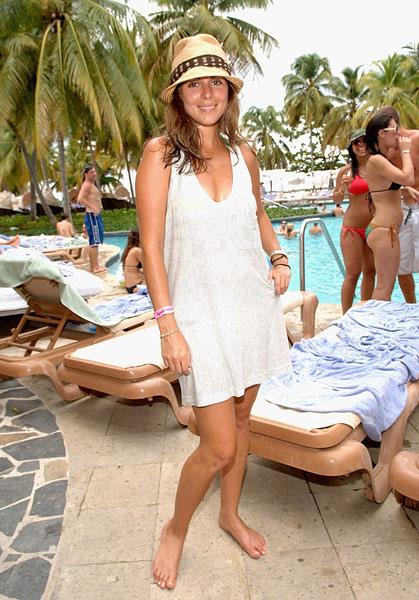 Former Soprano girl, Jamie-Lynn Sigler.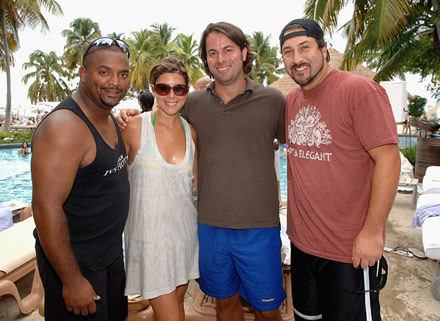 And Carlton.
Hah! That's the only reason I posted this.. an Alfonso Ribeiro sighting.
——-
Images: (McCarthy/Wireimage)