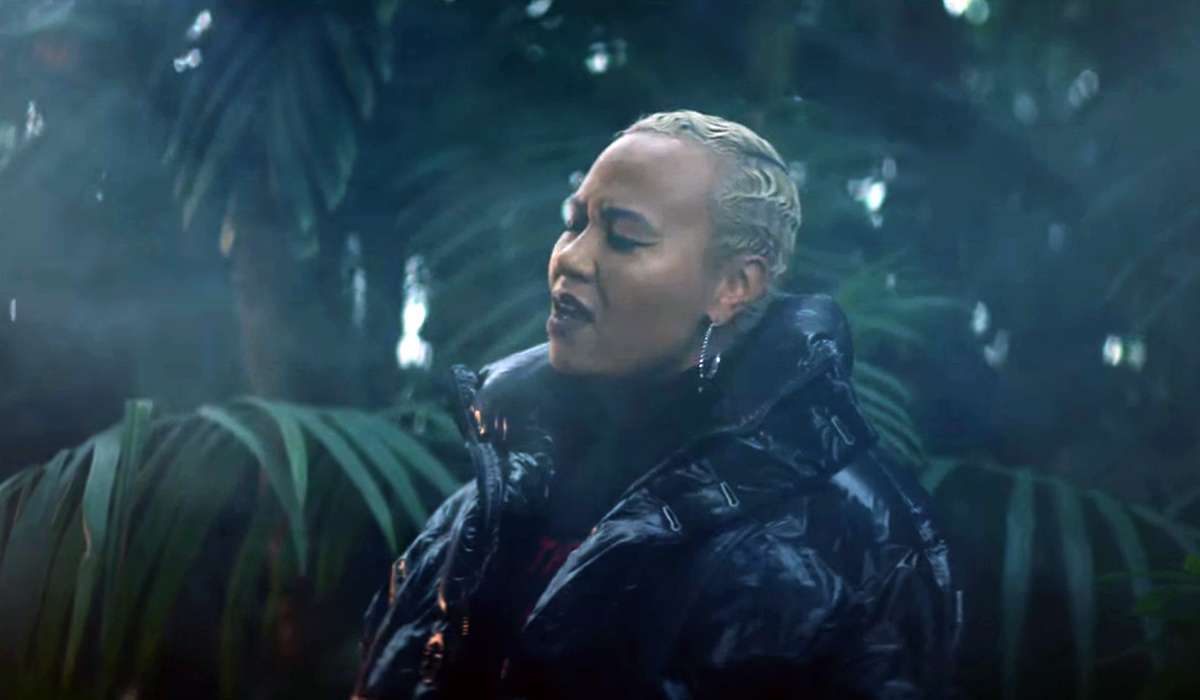 Lets give Emeli Sande' a well deserved round of applause. "The Garden" is a winner. Emeli has been around for years, but it's hard to put a finger on her sound. Click play on this video and you are immediately hit in the head with a slow-bop beat enhanced with dark, sophisticated, stylish visuals that she proceeds to drizzle with sweet vocal stylings, all around the edges. We've just been transported into the garden.
Though, there is nothing more annoying than a random something taking you out of the zone. Every couple of seconds a guy looks right at the camera. Once, twice, five times. It's all through the video.
It throws the song off!
So I'm thinking, there must be a reason. Emeli is clearly singing about being ready for love, but it doesn't explain these stares. So let's check the lyrics for context and potential explanations.
Aine Zion does set the stage with this opening lyric

"I'm not telling you to love what I love
I'm asking you to take time to know what it is that you love and love with
And do what you can not to offend your sensitive soul"
And later..
"Be my confidant, my shoulder, my diary, my best friend
My mentor, my lover, my teacher, my preacher, my one and ending
My everything"
And Jay Electronica delivers with..

"Once upon a time ago
I threw my cautions to the wind, my friend
And yelled, "Geronimo!"
And rode the wings of love to outer space
But then I fell a thousand miles to Guantanamo
Euphoria to torture.."
"Body after body after body
It's a landfill.."
"Your garden is my sanctuary."

There we are. The Garden is about taking a chance on love.
Opening yourself up to someone emotionally; spending time and experiences with them; and yes, sexually. Love can go wrong, but with all that can go good, take that leap.
Still, does this mean you wind up, face down in the grass with a handful of roses? Maybe I haven't plucked the right flowers from the garden.