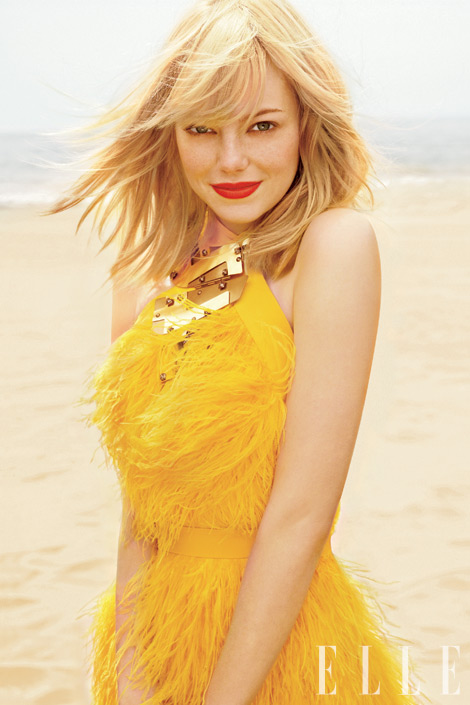 I just passed a newstand and saw the cover of the latest Elle magazine. Who is that girl on the cover? It said Emma Stone in bold, red letters, but the Emma Stone I know has red hair.
You saw her in Easy A or more likely, Superbad.
Turns out, Emma Stone is a natural blonde, red is her dyed color. She washed it out when she was cast for the role of Gwen Stacy in the upcoming reboot of Spiderman.
Why not rock blonde from jump?
Well, she couldn't find a job.
"When I first moved to LA, I had this agent who thought, because I was blonde, that I only wanted to play cheerleaders. So she'd send me out for all these parts where they thought: 'What a weird 15-year-old. Its not going to work out!' I don't know if anyone necessarily underestimated me as a blonde – I think I just had a crappy agent. So one day, in a fit of trying to do something different, I just dyed my hair dark brown and got my first role a week later, after which I thought: 'People are closed-minded, man! Like a different hair colour changes everything!"
Wait, there's more..
"Then, for Superbad, my hair was brown at the test, but Judd said to dye it red, and I've mostly had red hair ever since."The Independent, Emma Stone: Spider-Man's new girl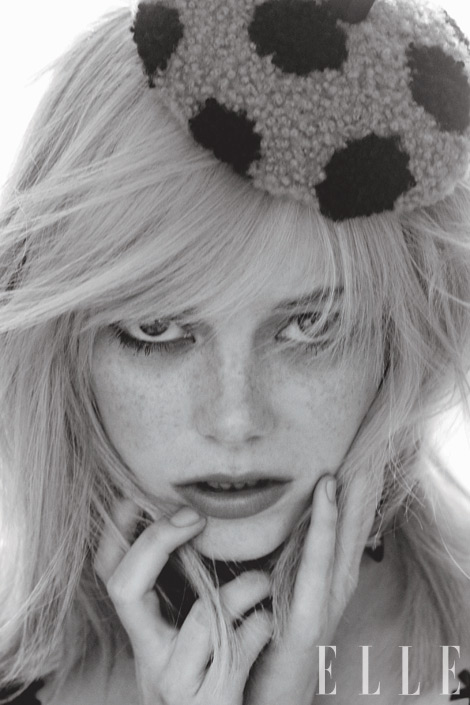 Not sure what those casting agents were looking at, she looks fresher and better in yellow. Read the Elle story at "Emma Stone: Riot Girl"