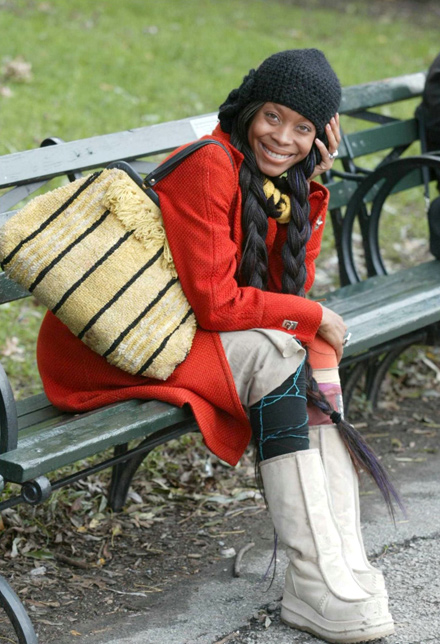 Here's a little something for your Twitter-side #musicmonday: "Window Seat" off Erykah Badu's new album "New Amerykah Pt.2: Return of the Ankh", due March 30. Erykah could have fast-forwarded the second installment connection and titled the album something with more chipotle flavor. On the soundscape, judging by this first song, Erykah has returned to her roots with an earthy, organic vibe that in today's market can't simply be tagged neo-soul; now it's just music worth listening to.
The music monday tag really bugs me - new music officially comes out on Tuesdays - but guess, what? "Window Seat" is going on the Pod, Monday morning.
Erykah Badu "Window Seat" ← Download it!