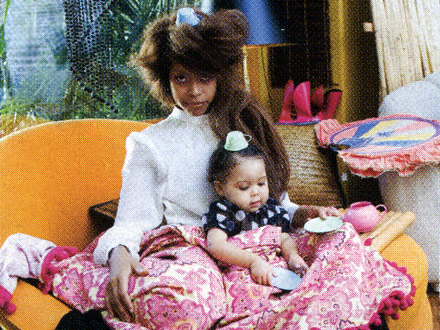 Nothing much to say here, it's more of a question. That's Erykah Badu's daughter, Puma, doing what 3-year olds do. An easy hip-pop culture trivia question is, "Who is the father of Erykah Badu's son, Seven?" So easy, we ain't even gonna answer it. If you wanted to get tougher, try asking who Puma's father is.
Had I not done some digging, I'd mess around and say something like the gardener, the fitness trainer or the pool boy. Badu went Madonna/Desperate Housewive's style. The real is, on Father's Day, the master of skits, ghost writer of classics, the D.O.C. gets.. Well, he gets nothing. Dads don't get any more attention or presents on Father's Day than usual, but that's another story.
Watch out. West Coast 'Funkyness' Below.