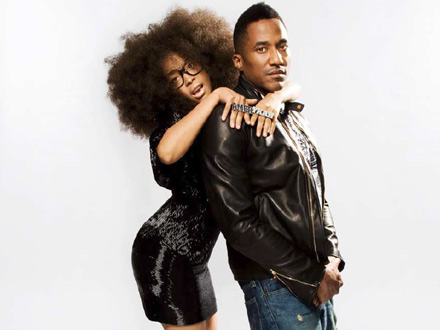 Ah, finally, as bubbled last month, Erykah Badu and Q-Tip are the cover story of this month's Trace magazine. Shout to Concreteloop for reminding me to circle back to the site. Trace is available in a downloadable PDF format (save that after it loads.)
Erykah Badu spoke of how much she was inspired by A Tribe Called Quest and the Native Tongues movement. Amen to that. The Native Tongues opened the doors for all the 'freaqs' in rap and if you were a singer, neo-soul became your thing.
Q-Tip and Erykah spoke of each other as good friends: they exchange beats, ideas, critiques, sometimes her kids talk to him during one of their IM sessions. I think they made it clear it's all strictly on a family ties level.
Asked when they're going to collaborate, Erykah recalled this..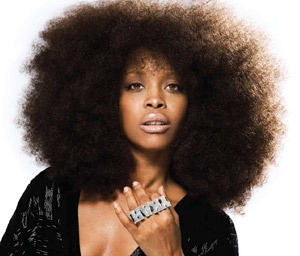 "I went over to his house in New Jersey and even before we started talking about music, he said, 'Be quiet, let's just sit down, I want to show you a movie.' He showed me Black Orpheus and it was like, 'Wow' We went down to the basement and started to do beats, and he came up with this really funky guitar loop, and I was like 'this is it.'"
That being 'forced' to watch Black Orpheus thing stuck out.. What's that?
On the web you're always a click away from an answer.
And a clip.
100% on Rotten Tomatoes? Five to four stars all over the Tube.
One lazy Sunday I've got to que' it up. You know, just to be Juno cool. 😉