Erykah Badu and Q-Tip are on the cover of the new Trace magazine. "Art and Soul" says it all; the two of them embody the words and those two brown bodies leap off the page. I've yet to pick up a copy or I'd scope the article for Trace's meaning of "Art and Soul." I tell you, I look at this and can't help but think back to the days when they were the chart topping artists of the time. Today they represent what has become an oddity in music - truth.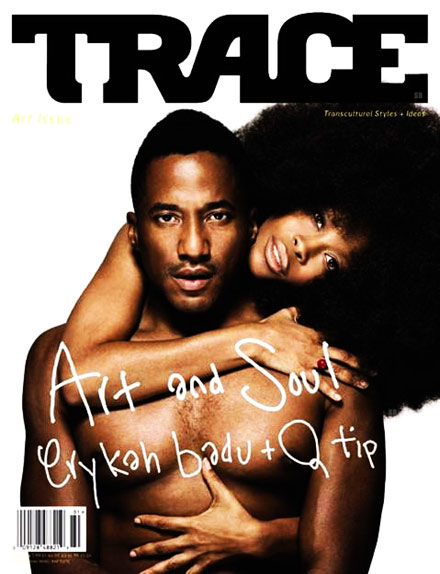 I'll grab Erykah Badu's New Amerykah in a few minutes (going the 1 click, digital album route) and Q-Tip's new album The Renaissance is due (hopefully) in a few months. Maybe we'll get a Steam Meter rating up for Erykah's disc - that would be miraculous. 😊
Oh yeah, before you think Erykah Badu's found a new man to lay her freak touch to, it's more of an artistic coupling than anything else - Erykah's been linked to this guy named, Jay Electronica. THEY are on..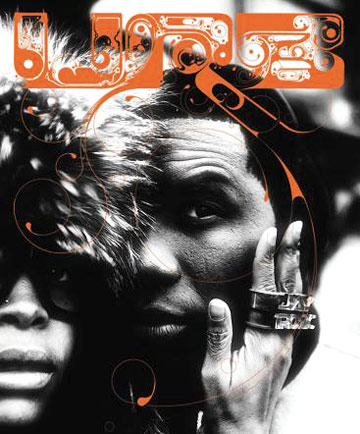 the cover the new Urb magazine.
Q-Tip and Erykah have been hanging out recently at little promo events - I think that would be an interesting match and the best 'career move' relationship they could both get into.
—-
Images: (Soulbounce for the Trace cover)