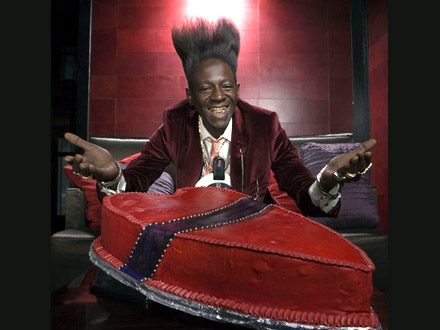 Guess what today is. It's the seventh day before Flavor Flav returns to your consciousness in the third installment of his looking for love in all the wrong places adventures: Flavor of Love 3. It debuts Feb. 11, 9pm. I gotta tell you, early on the potential Flavettes for the show were looking tragic. Just plucked from the gutter hood. And remember that Sargent Beverly thing? None of that made it on the show.
The hood factor is debatable, all these chicks look ready to kick off shoes and tumble. New York would have some wig ripping problems with any of them
Check the trailer.
Which of Flav's attention starved angels will emerge to be the next chick to win a second worth of fame? Is this charade over yet? Flav isn't going to actually find someone who's going to stay with him.
Every one of these girls heard about the show and tripped over themselves to get a few weeks on TV.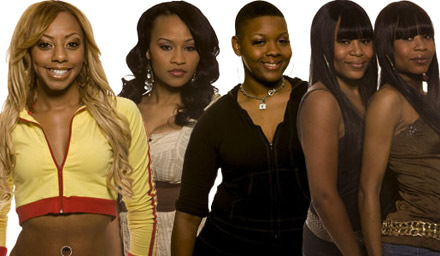 After Deelishis, they know by now, you don't have to actually stay with him. The week after the finale just catch a bad case of on second thought-itis.
It's all entertainment though and when it works, it makes for good TV.
You'll see it up there, no need for Monique's Charm School 2, Sheryl Lee Ralph makes an appearance to 'classify' the girls; and Arsenio Hall will be in an episode as a game show host.
Is there any reason why he hasn't been on TV since the 90's?