Look who had a birthday. Last Friday Zoe Saldana celebrated her 29th birthday at Tao in Las Vegas.
Here's the beauty of Google Maps.
Click on the picture and spin the view around.
That's damn near a cupcake in her hand, but it looks like Zoe Saldana enjoyed her little party.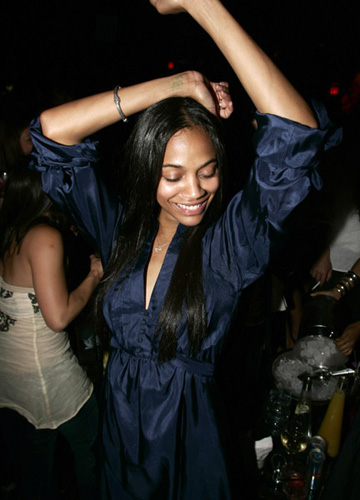 Striking poses..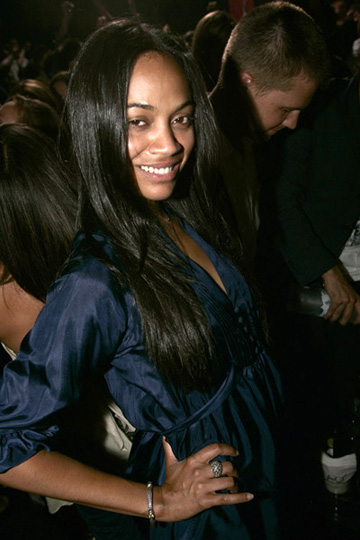 Had the Saldana sisters, Cisely and Marial getting tipsy.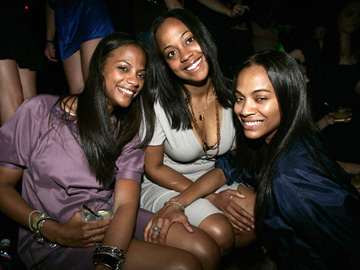 A while back Zoe Saldana was plastered on a Roc-A-Wear billboard on the MTV building in Times Square.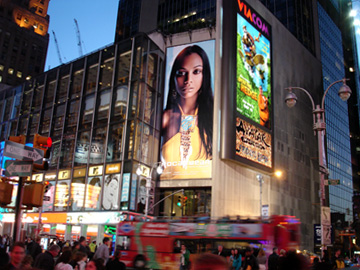 Maybe you've seen her in the magazine ads too. She has a few film projects coming up. In past interviews Zoe's said that she likes to bounce between independent and major films to stay vibrant. Independents dig into subjects that would never make it to the screen if big money was involved. So you take a pay cut to explore new avenues every now and then.
Her next independent project will be a film called Blackout, set to debut at the Urbanworld VIBE film festival in NYC this Thursday, June 21st.
The movie is about NY's blackout in 2003.
Which I think is a pretty strange thing to write a dramatic movie about considering that nothing happened. The natives pretty much didn't blink an eye. I think everyone was just happy that it wasn't a terrorist attack. You can't really make a Do the Right Thing from that experience. Apparently the director of the film, Jerry Lamothe had a different take. In his section of Brooklyn a little drama overflowed.
Who, why, what took place?.. That's what the movie reenacts.
Zoe Saldana plays the character of Claudine, Melvin Van Peebles is on board, and Jeffrey Wright.
That's strong casting for an independent film.
If you're a NYC resident you can buy advance tickets through Fandango or hit the AMC 34th st. boxoffice.
I just might have to check it out.