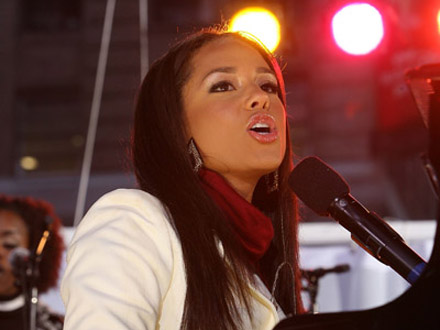 Today is the big day for Alica Keys, her new album "As I Am" hit stores this morning. To celebrate/promote the moment she was on Good Morning America for a free performance in the middle of a packed Times Square.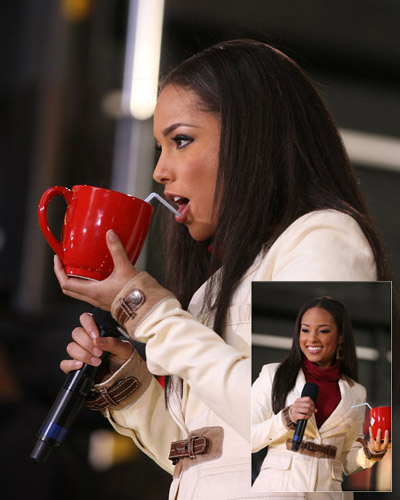 Not sure what the temperature was this morning, but Alicia got her pipes ready with a hot beverage. Was it hot chocolate? Henny spiked coffee? Green tea?
I'm thinking hot is the wrong thing to say, who drinks coffee with a straw?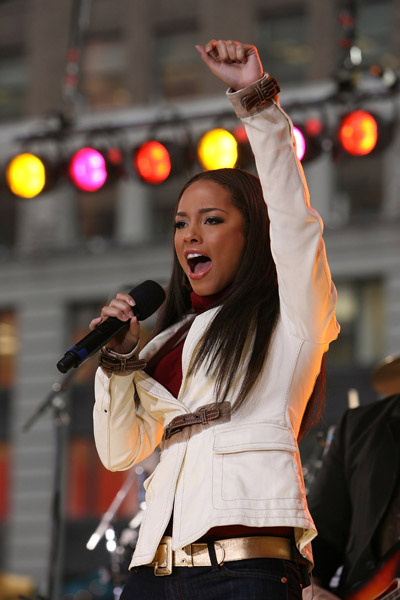 Then it was on to bizness. You know..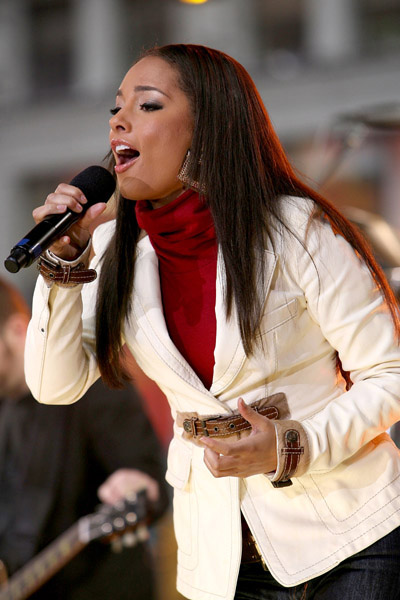 how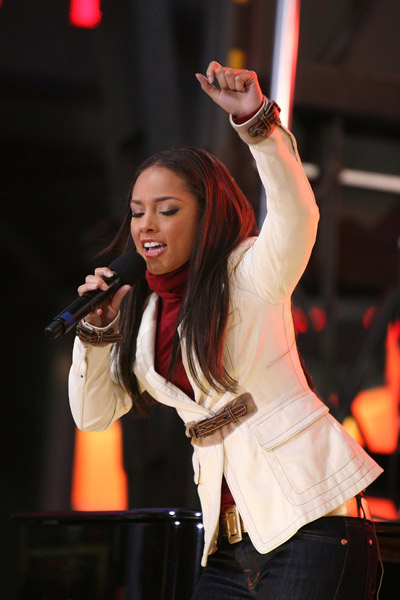 she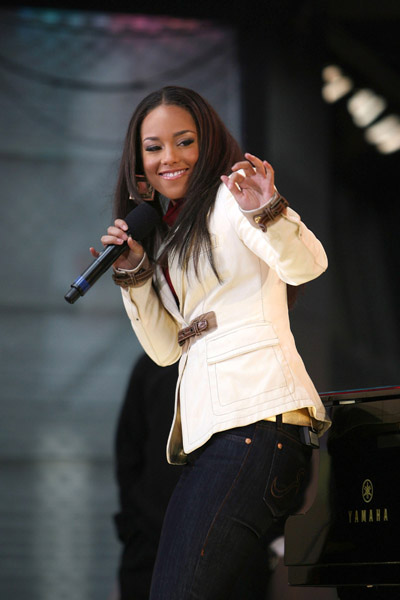 gets down.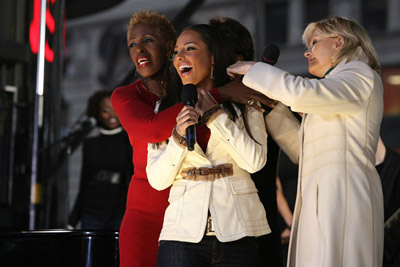 Wondering who the almond brown, sienna haired, woman is that has Alicia all wrapped up? That's her High School teacher, who Alicia hasn't seen in years. It was a big surprise bringing her on stage.
There is no YouTube clip, but ABC has a little something on their site - check out the moment.
—
Images: Pereira/Wireimage