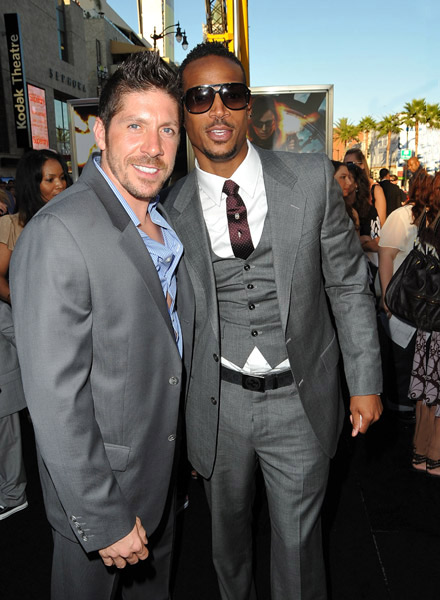 Last night, celebs and their personal Entourages stepped out to The Chinese Theatre in Los Angeles for the red carpet premiere of "G.I. Joe: The Rise of the Cobra." Consider this yellow light, the studio execs didn't allow any sneak previews/reviews of the film. That's usually a sign the movie is the opposite of fantastic and they're attempting to avoid drying up their first weekend squeeze of the box office.
Oddly enough, I've avoided any reviews, even Twitter comments, about the movie for the same reason: I don't want to know anything before sitting down with something hot buttered/salted and a quart of sweet, icy, liquid diabetes. Yes, large does equals XXL, and the sugar high fills in any blind spots in the plotline. Honestly, I stash a human-sized drink in a pocket or bag. 😉
There are a lot of people in this movie..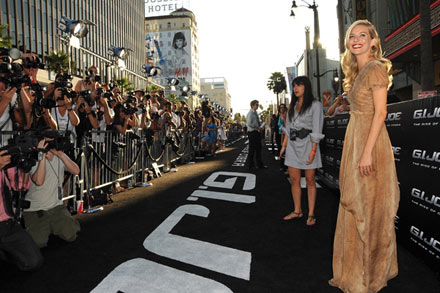 That's Sienna Miller in photographer's row.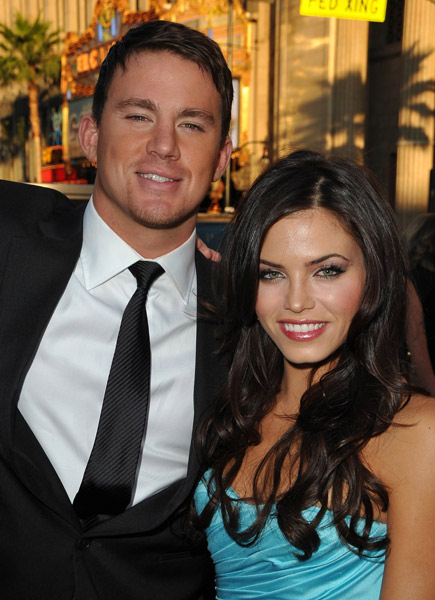 Channing Tatum and Jenna Dewan.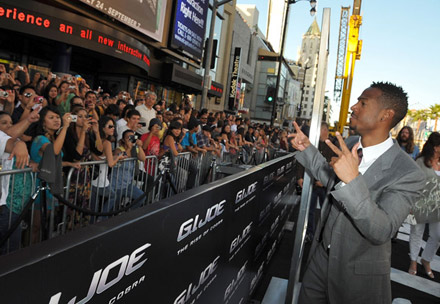 Without a doubt, for anyone visiting this site, you want to see how Marlon Wayans handles an action-figure role. Other than "Requiem for a Dream," I've never seen him in a movie that didn't have a punchline.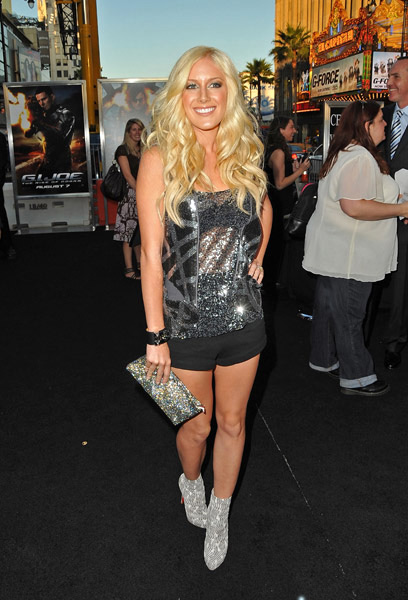 Heidi Montag is not a G.I. Joe action figure, she wanted to show off her sparkly shoes.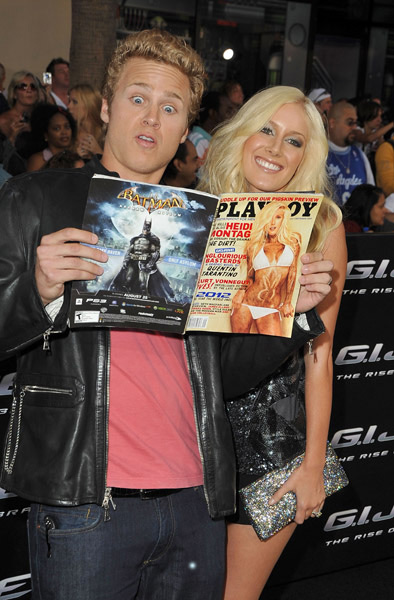 Apparently, she is in the latest Playboy! That's her husband, Spencer Pratt, cheking out the um, spread.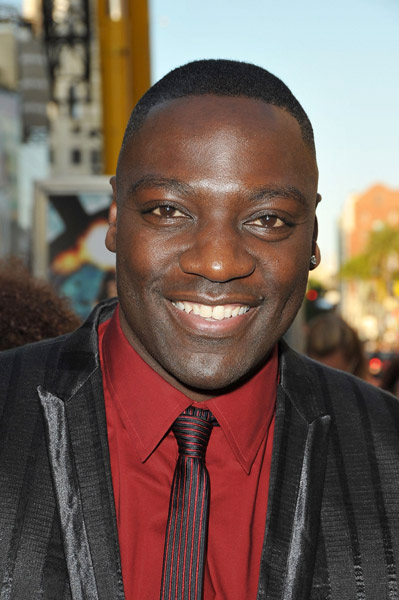 Adewale Akinnuoye: in the movie.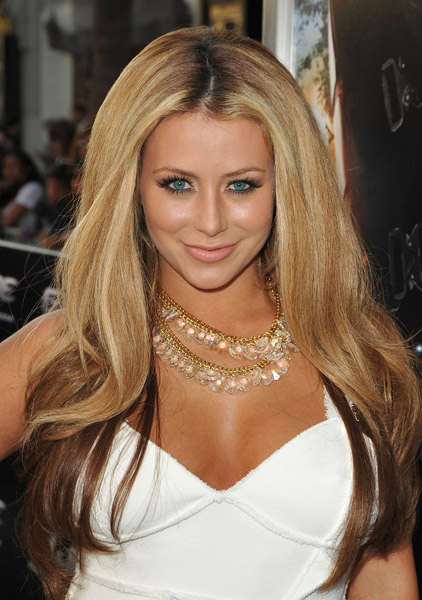 Aubrey O'Day may have been kicked off Danity Kane, and essentially seeded the group's demise, but she's still welcome on the red carpet scene. Her new 'single' "Party All the Time" leaked this week. Yes, Eddie Murphy's only claim to musical fame.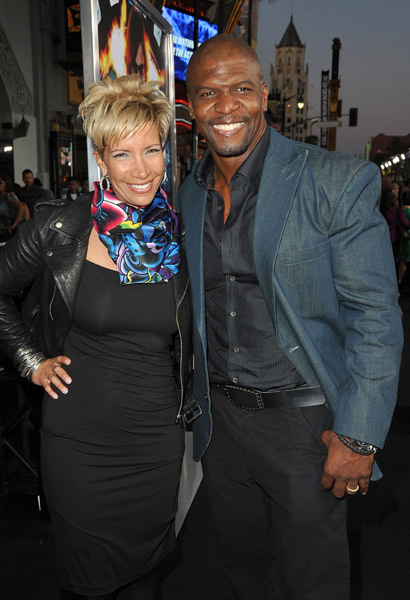 Terry Crews and wife Rebecca Crews. Those two always look good + happy.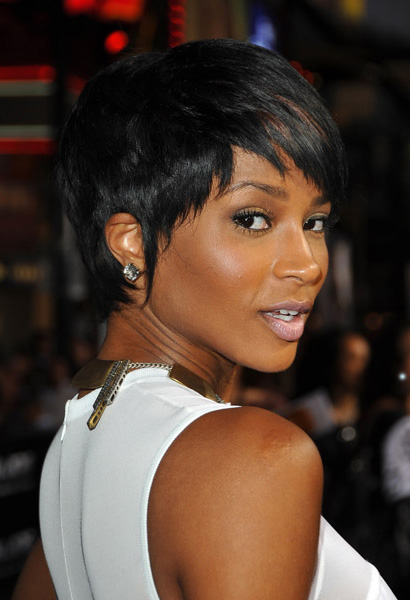 At first I didn't recognize Ciara with her new snipped doo..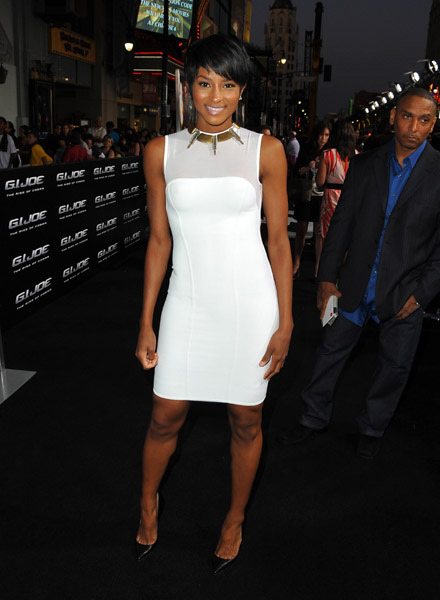 She's stopping traffic with this look.