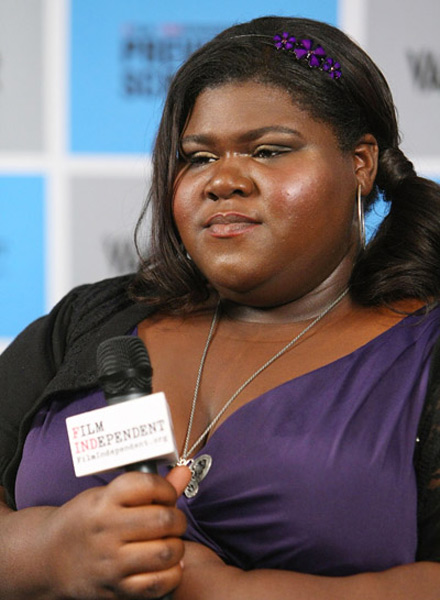 This coming Friday, Precious: Based on the Novel Push by Sapphire will finally make its limited public debut in theaters. With all the positive press this movie has generated let's hope it's released in your city. Last Wednesday, movie critics and lucky previewers continued to shower praise and approval at the Film Independent screening at The Pacific Design Center in West Hollywood, California.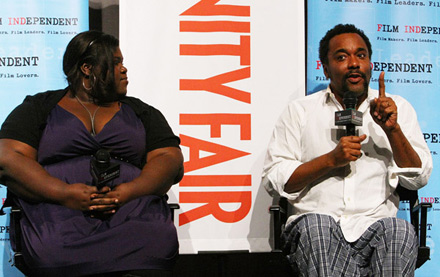 We don't know what producer Lee Daniels was saying in this picture (aka the guy who cast Halle Berry in her Oscar winning role *cough*,) but in a recent New York magazine story "Living the Life" he was unabashedly complimentary about Gabourey Sidibe, the huge star of Precious. No pun. It seems that some people who saw the film expect Gabby (her preferred moniker) to be a depressed, overweight, mess of a human being. In the article, Lee Daniels said, oh no, "She is unequivocally comfortable in her body, in a very bizarre way. Either she's in a state of denial or she's so elevated that she's on another level."
In a state of denial? Hah. I'm not sure that's a compliment.
Gabourey cleared up this Precious vs. Harlem-raised Gabby talk. You see the pose, here's the tude..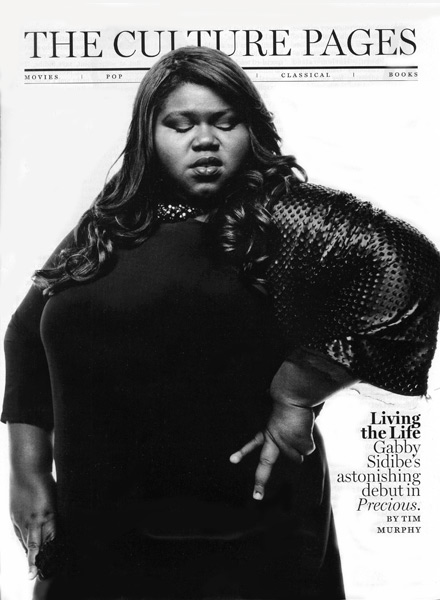 "I'm actually not her (Precious). They try to paint the picture that I was this downtrodden ugly girl who was unpopular in school and in life, and then I got this role and now I'm awesome. But the truth is that I've been awesome, and then I got this role.. I know I'm not a piece of shit or some random fat girl."
Gabourey went on to tell a story about how she keeps boys friends (she doesn't want to get too serious with them,) and a little dating advice some of you girls might want to pay attention to. "This one guy, I've deleted his number. I would text him at 7 p.m., and he'd be like, 'I'm at BBQ's."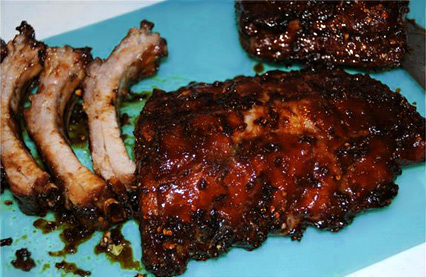 "But the thing is, you don't go to BBQ's with your boys, you go with a girl. Then he'd call me at eleven. I'm like, "Why don't you call me at six when you're ready to go to BBQ's?' Don't, don't, don't! I'm not a regular girl. I just got off a plane from France. You need to check yourself."