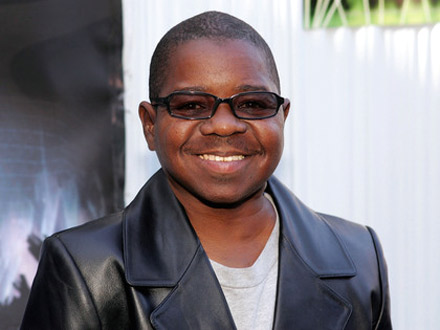 Talk about one minute you're here, the next you're gone. It was just a few hours ago that I was checking on Gary Coleman's health status. After falling and hitting his head, he was suffering from a brain hemorrhage and was put on life support. I optimistically believed he'd pull through. What a shock to find his spirit decided it had enough and made the trip to Heaven's Gates. Gary Coleman was 42 years old.
Gary Coleman was beloved on Diff'rent Strokes; correction, Gary Coleman was Diff'rent Strokes. His character, Arnold, with those pudgy cheeks, the lovable smile, who knew what the story lines were about, every episode you'd wait for it.. wait for it..
"What'choo talkin' bout, Willis?"
Standing there, with his arms crossed and lip poked out. It was hilarious every single time.
Life after Diff'rent Strokes wasn't so kind. Sure, wherever he went he was recognized and adored by people.. "Can I have an autograph?"..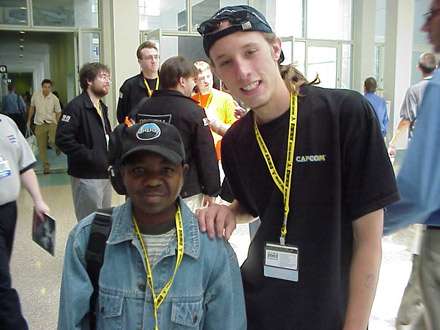 "Dude, let's take this picture!.." ..
.. but career-wise he couldn't escape the problem many child stars find when they become adults: the only work offered, if any, are roles that play off what they're known for. It didn't help that he had to sue his parents for screwing up his $4 million trust fund.
In 1993, Gary Coleman was awarded $1.2 million in a court ruling, but 6 years later he was broke and filed for bankruptcy. From that point on, he was hustling, just to eat…
Here he is bigging up I Can't Believe it's Not Butter.
Then came a string of uncharacteristic (for Arnold) domestic violence and disorderly conduct incidents. As you'll see in that commercial, Gary Coleman acquired a reputation for having a bad temper. You can imagine when you have to do things like that, you'd be pissed too.
The love from the people still flowed, and so did his smile.
In 2003, he ran for governor of California and came in 8th place. Not bad. Maybe he should have shortened his ambitions and run for mayor of a small town. Yup, that was a little joke. The only right way to send Gary Coleman off.
Rest in peace, brother.. You know what I'm talkin' bout.