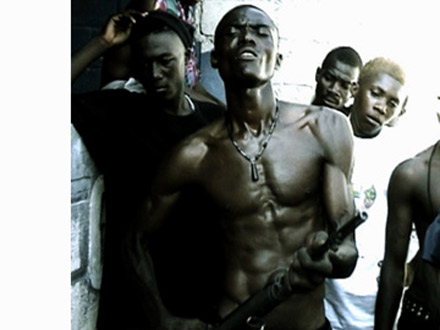 If you know anything about gritty, gangster flicks then you've already seen, already own City of God. That story of gangs in Brazil and one kid's escape from that life through photography was a work of fiction.
Ghosts of Cite Soleil is the first look at the gangs that rule the streets of Haiti. A documentary film which in the words of Wyclef.. "Ain't No Hollywood Movie."
But there is the ever present touch of hip-hop.. see what the Bronx started?
The reality of life today in Haiti unfolds before us as we get to know two brothers and their stories intimately. They are 2Pac and Bily.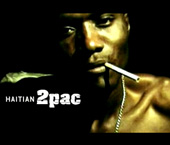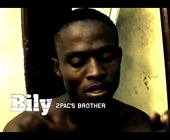 Haitian gang leaders who strive to make better choices in a world with no choices at all.
Through unprecedented access, we see the brothers' love and hatred for each other, their love triangle with Lele, a French relief worker..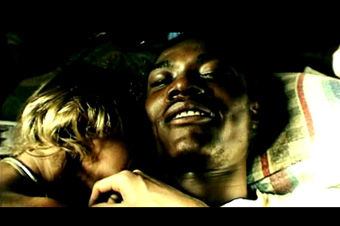 .. and their unsavory pact with President Aristide during his desperate grasp to maintain power in early 2004. Speaking the language of violence and knowing that staying alive in Haiti is a very day-to-day proposition, 2Pac and Bily struggle to find a better life for themselves and for their people.
Be clear again, this is a documentary, not Spielberg on crack.
Ghosts of Cite Soleil has been making the rounds through independent film houses and arty farty festivals, most recently in the land of Prince and Saucy D at the Minneapolis/St. Paul International Film Festival.
I'll definitely catch it when it's on DVD, maybe even buy a high-quality online version if available.
There is nothing to celebrate about gangs and thugs.
As you grow older you learn all that nonsense is really just that. More descriptively, lost souls looking for a way out - and most times not looking at all.
There is something to be learned in everything though, and let's be honest, we all appreciate a little debauchery.
This review of the movie from Hollywood Elsewhere lays that out.
Haiti, Sex, Death
Before last Sunday night I thought of Haiti as a hopeless Caribbean shit-hole, one of the worst places to live in the world because the government corruption and the politically-motivated beatings and killings never seem to stop, and because the poverty levels for most of the citizens are beyond belief.
I still see Haiti as an island most foul, but a knockout documentary called The Ghost of Cite Soleil, a kind of Cain-and-Abel story that
was filmed just before, during and after the overthrow of Haitian president Jean Bertrand Aristide in March 2004, has added a new dimension.
I now see Haiti as less of a Ground Zero for abstract political terror and more of a place where people on the bottom rung are trying to live
and breathe and create their own kind of life-force energy as a way of waving away the constant hoverings of doom.
In short, this excellent 88-minute film, directed by Asger Leth (the son of Danish filmmaker Jorgan Leth), adds recognizable humanity to a


culture that has seemed more lacking in hope and human decency than any other on earth.
I saw it at the Wilshire Screening Room two days ago, and it's been a kind of growth experience for me. I feel like I almost "get" Haiti now, and I haven't stopped telling people about it since.
——————-
This is probably a good place for the trailer