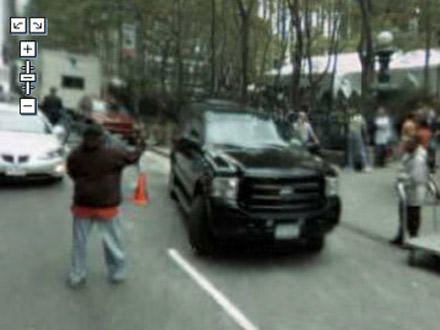 Google unveiled a new feature this week on Google Maps that lets you zoom to street level. Google Maps used to consist of only satellite views. From 10,000 feet in the air you could see the outline of your house, maybe some trees and streets, spying like a thrift shop James Bond. Now you can zoom into the corner of a street, swing that view 360 degrees, and look up and down that street like you're on a virtual scooter.
Google has a deal with Immersive media, using their VW Beetles, and Google's own Google Van that rolls through certain areas of the country -
right now you can view parts of Miami, San Francisco, New York, Las Vegas, and Denver.. with more to come. But like Google Maps, the cameras don't operate in real time.
This is the current picture they have of Times Square.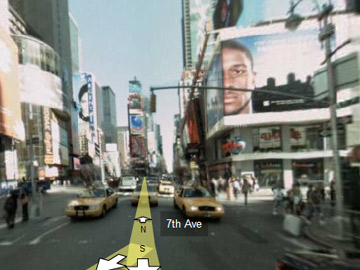 Reggie Bush isn't on that billboard today.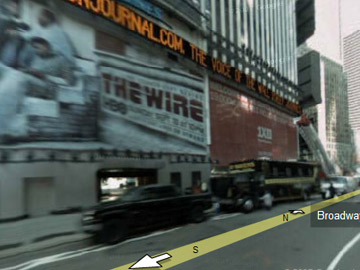 If you look at this billboard for The Wire "coming in Sept," you'll see these views are at least six months old.
But it's still pretty crazy what you can do with it.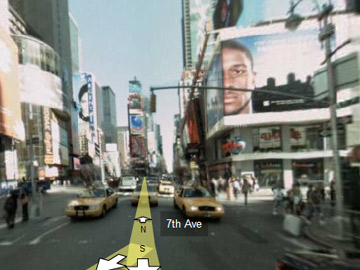 Back to Reggie..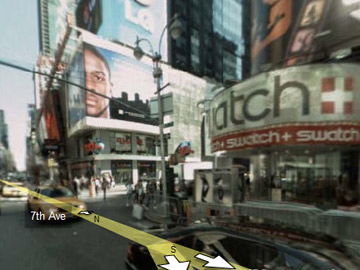 Turn right..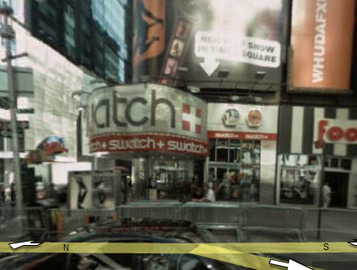 Turn more..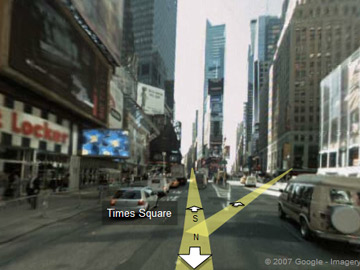 Look up the street..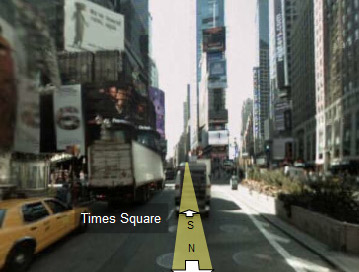 And hit..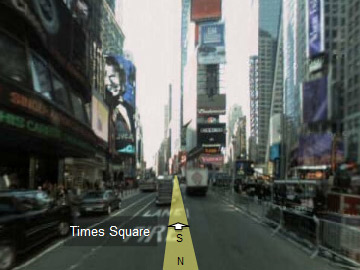 the gas.
You can play paparazzi with this thing too, because you can zoom in, everyone is liable to get caught.
Wired had these pics on their blog.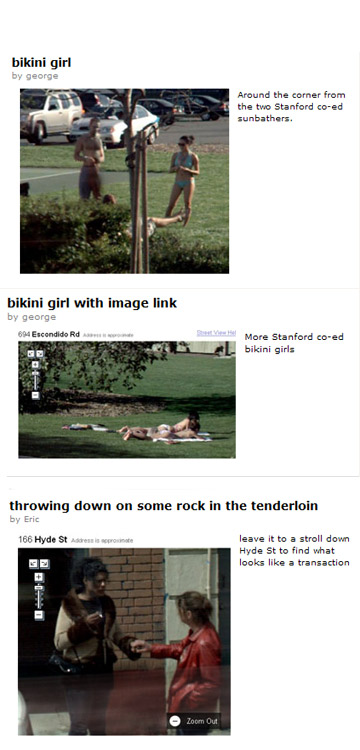 You never know when these cameras start collecting new pictures and how often.
Which has Kevin Bankston of the EFF worried about curtains and being caught naked in his own home.
"It is irresponsible for Google to debut a product like this without also debuting technological measures that would obscure the identities of people photographed by this product.
If the Google van happened by your house at the right moment it could even capture you in an embarrassing state of undress, as you close your blinds, for example."
To which Google responded.
"Street View only features imagery taken on public property. This imagery is no different from what any person can readily capture or see walking down the street.. We routinely review takedown requests and act quickly to remove objectionable imagery."
See if you've got some requests to fire off, or just search for pics of potential celebs.
That picture up top is from Bryant Park in NYC during Fashion Week.
They have to be out there somewhere.